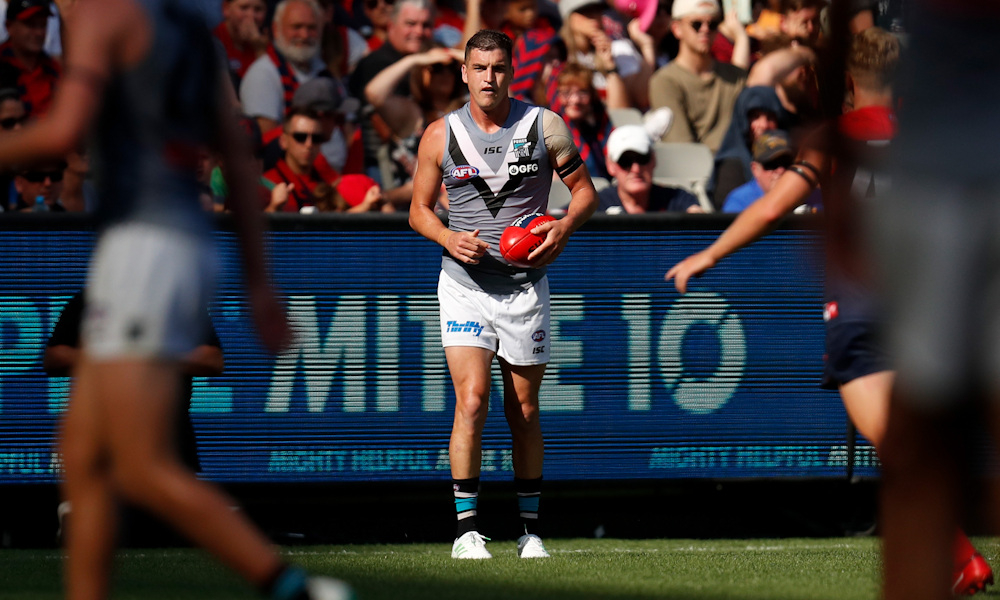 It's a sad time as our beloved Fantasy Pig announced his retirement last week. The legend that is Tom Rockliff joins us for a special trip down memory lane. It is Grand Final weeks for a few select Fantasy coaches (not Calvin), so we've got plenty of advice to help you lift your premiership cup. Let's go!
Episode guide
2:00 – Roy and Warnie are into their respective Draft and Classic finals, but Calvin bowed out.
5:00 – Touk Miller gains Cal's negative three.
10:10 – Trent "Speedy" Standen racked up a monster Fantasy score down in a local Hobart league.
12:25 – Latest news  on the players who were out last week including Tom Stewart, Jake Lloyd and Callum Mills.
16:30 – Round 23 game-by-game preview with potential options and flags.
21:25 – Thoughts on Tim Taranto and his forward role. Will it continue?
26:35 – Roy says Chad Wingard could be a great option for the GF.
30:45 – Retiring Fantasy Pig Tom Rockliff joins the boys for a walk down memory lane.
36:30 – Remember that time Rocky said he would score 180 and he did?!
41:15 – Call to arms to make Rocky the most traded in and captained player.
43:00 – Questions from social media – follow @AFLFantasy on Twitter and like the Official AFL Fantasy facebook page.
46:00 – Who is the better pick of the big dogs: Touk Miller, Jarryd Lyons and Tom Mitchell while Jack Steele is is also considered.
50:15 – Can you bring back Josh Kelly?
56:20 – Sam Walsh may cop a tag this week.
1:01:15 – When should you take on or match your opponent in the Grand Final?
Find the podcast