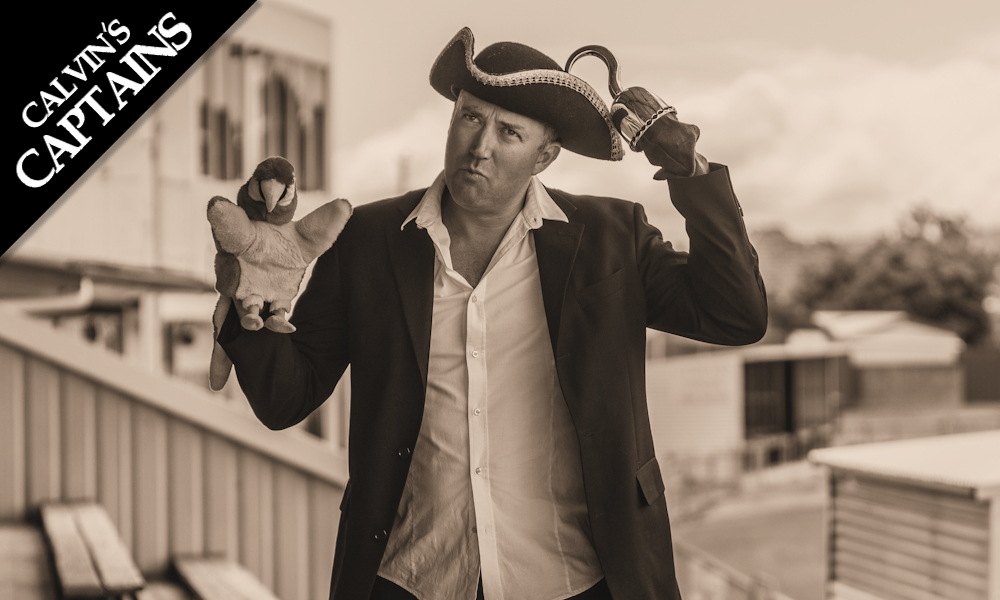 Welcome back you bloody awesome legends to another edition of Calvin's Captains.
#1 – Darcy Parish v Hawthorn
Sunday @ UTAS (Launceston)
Hawthorn are the easiest team to score against this year and the easiest over the last five weeks. Recently, they have been giving up some big scores. Five Swans hit 100 last week and before that Miller (160), Ellis (130) and Lukosius (125) all dominated them.
Darcy doesn't need this easy match-up anyway. He's the #1 man based on form averaging 142 in his last three games and even though he only had 81 on them earlier this year, his role is different and he's unstoppable right now. Lock, load and enjoy.
#2 – Jack Macrae v Geelong
Friday @ GHMBA Stadium
This match-up is tough for Macrae, but let's remind ourselves that he hasn't gone under 100 this year so far. The match-up is tough, but Macrae has got the job done on these guys before with previous scores of 108, 124, 116 and 126.
Geelong are the second hardest team to score against though and they have a tagger that they will use. O'Connor will most likely go to Libba, but there is a chance Macrae could cop some attention.
Wines topped scored for Port last weekend against the Cats with 116, and before that, Collingwood managed 5×100+ scores but three of those players needed double figure marks.
Macrae loves Friday night footy and needs to be backed in again – at least with a VC.
#3 – Zach Merrett v Hawthorn
Sunday @ UTAS (Launceston)
Read what I said about Parish first and then slot Merrett into the same conversation.
He has dominated the Hawks in the past with scores of 111, 153, 99 and 134. The thing is, can he hit 120+?… a mark he has made only four times this year.
Merrett has averaged 119 in his last three though and should get the job done against the rabble that is Hawthorn on Sunday arvo down at Pig Park.
#4 – Josh Kelly v Carlton
Saturday night @ GIANTS Stadium
BANG! A massive 152 last week was nothing short of awesome for Kelly who meets a team he has smashed before with scores of 120 and 153 in his last two.
Sheed (123) and Redden (120) scored well against the Blues in their last game and he should get the job done again.
When Kelly goes big – he goes big. His 152 last week was his second time this year he scored over 120, and he could easily do that this week, and even some more on top of that.
#5 – Aaron Hall v Brisbane
Saturday @ Blundstone (Hobart)
He just gets it done and has now averaged 126 in his last three, with a nice 133 last week. Hall loves playing at Bludstone where he had that 133 last week. BUT… the Lions are the fourth hardest to score against this year for defenders and the #1 hardest for midfielders over the last five weeks.
Two games back for the Lions though, the Giant defenders had it all their own way where Whitfield (122 – 11 marks), Cumming (113 – 12 marks) and Ash (111 – 8 marks) all had one of their best games for the year. He could be anything in Hobart.
#6 – Touk Miller v Port
Saturday @ Metricon Stadium
130 and 160 are Touk's last to scores and he can't be stopped. He plays at home where he has averaged 133 (4gms) this year and meets a team he had 105 on last year.
The Power can be tough on their day and rank has the third hardest to score on this year. Should worry this guy though.
#7 – Marcus Bontempelli v Geelong
Friday @ GHMBA Stadium
Bont doesn't mind playing the Cats with previous scores of 113 and 124.
His form is ridiculous with 125, 120 and 138 coming in his last three games ranking him #5 over the last three weeks.
#8 – Jarryd Lyons v Kangaroos
Saturday @ Blundstone (Hobart)
Teams are still scoring well on the Roos and Lyons should as well. He has hit 115+ in four of his last five games and had 100 and 107 on them in his last two.
#9 – Tom Mitchell v Essendon
Sunday @ UTAS (Launceston)
Essendon have only given up 5×100+ scores in the last two weeks and Mitchell himself can be very hit and miss at the moment with previous scores of 125, 76 and 133.
He loves playing the Bombers, a team he has scored 106 (this year), 120, 146, 119, 128 and 130 against in his last five.
#10 – Lachie Whitfield v Carlton
Saturday night @ GIANTS Stadium
Scraping the barrel here after his 77 last week but his numbers against the Blues are massive with previous scores of 65 (weird role that day), 190, 118 and 125.
You wouldn't do it off the back of last week's effort but as we know he has the ability to hit those massive scores. A captain for the brave.