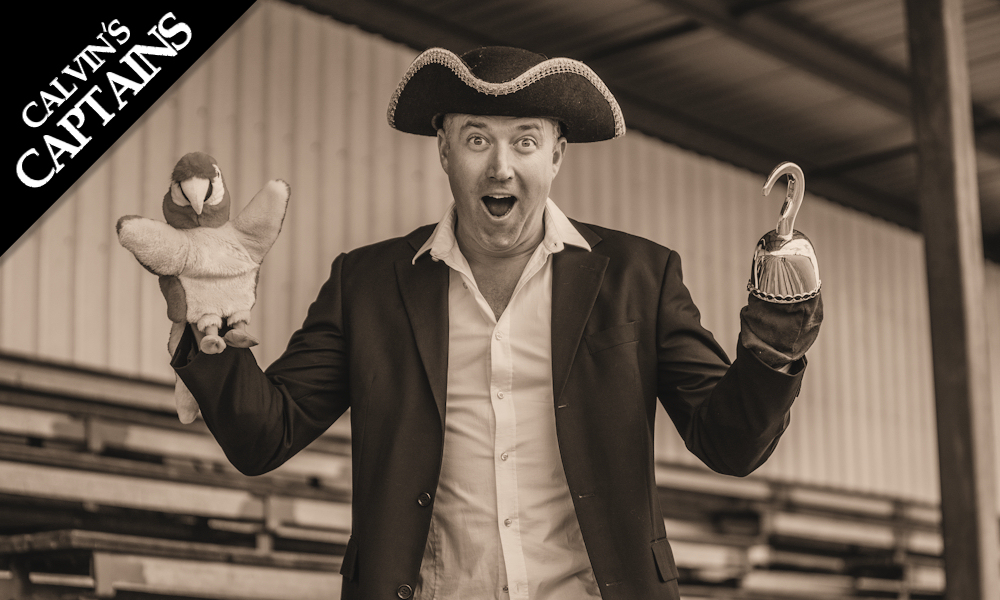 Welcome back you bloody awesome legends to another year of AFL Fantasy and Calvin's Captains.
This year, I have set-out my top 10 players, in the order that I would select them. I have also mentioned whether or not they would make a good VC option as well as they might be playing earlier in the round. Best captain options are RED, and my best VC options are BLUE.
The Loop Hole and the way you can use your VC is explained below. But be careful, because in the early rounds you want a FULL TEAM of players playing and therefore you might not have the option of putting a zero on your ground.
THE LOOP HOLE EXPLAINED
This is how it works….
Select a gun player playing Thursday/Friday night (or an early game) and give them the VC.
If that players scores well, put a non-playing player onto your ground and give them the "C".
Make a bench player emergency as well.
The non-playing captain will score 0, meaning you VC score will be activated and doubled and the emergency player you selected, will also cover the zero as well. The emergency score will not double.
If you don't like your VC score, simply select a captain as you normal would.
CALVIN'S CAPTAINS TOP-10
#1 – Max Gawn v Fremantle
Plays: Saturday Arvo @ MCG
The only thing stopping Max Gawn this week is Lloyd Meek. It was tough to get a read on what scores Meek gave up last week in the AAMI as the Eagle ruckman all played limited minutes.
However, Max isn't a great round one scorer, posting 91 (v Nic Nat) and 68 (v Lycett) in the last two years. This is much easier than that though.
Back at the MCG, Max will be primed for a big one. He scored 164 and 124 at the MCG last year and averaged 115 there in 2019, he loves the joint.
The concerns of Max playing forward (and Jackson more as ruck) are not a huge factor for me. Melbourne are a struggling club, they need to win. They will only send their captain forward when this game is in the bag. Expect Max to be massive at a sunny MCG, perfect for tall marking rucks.
#2 – Zach Merrett v Hawthorn
Plays: Saturday night @ Marvel
Merrett sits at No. 2 only just, he nearly took the top spot and I will tick that off if you choose.
Last year, the Hawks ranked at No. 3 as one of the easiest to score against. Merrett proved that with a massive 153. Prior to that he has scored 99, 134, 64, 129 and 115 against the Hawks.
Hawthorn conceded the most possessions and the most uncontested possessions last year, things that Zach loves.
He has averaged 115 under the roof in his last ten games and will dominate once again, just like the 134 he had in the AAMI.
#3 – Jack Macrae v Collingwood
VC OPTION: Plays Friday night @ MCG
Last year, Macrae scored 105 against Collingwood, that's his lowest against them in his last eight games. He is carries a career average of 118 against them which includes some big scores of 180 and 139.
Coming off a big 154 in his AAMI game, Macrae is now back at the MCG where he has averaged 130 in his last six. BANG!
#4 – Andrew Gaff v Suns
Plays: Last game Sunday @ Optus
Gaff has scored 100+ in 26 of his last 29 games at home (90%). Think about that! That is nuts.
Gold Coast are one of his favourite teams, a team he has scored 123, 144 and 122 on in his last three.
#5 – Patrick Dangerfield v Adelaide
Plays: Saturday Arvo @ Adelaide Oval
In the AAMI, Adelaide showed they are still a team that gives up plenty of points, just like last year. Port had nine players score 99 or more last week and Danger's record against them is scary as he carries a career average of 120 against them with 108, 92, 132, 151 and 121 coming in his most recent.
Oh… and he averages 121 in Adelaide in his last eight games.
#6 – Tom Stewart v Adelaide
Plays: Saturday Arvo @ Adelaide Oval
Coming off a solid 112 last week in the AAMI, Stewart should take 12+ marks here and post a big one. 10 Port players took 9+ marks against the Crows last week with Houston (16) and Bonner (15) topping the list.
#7 – Caleb Daniel v Collingwood
VC OPTION: Plays Friday night @ MCG
If Jayden Short can score 171 against the Pies in the AAMI, then surely Caleb Daniel can post something worthy as well. He has scored 79, 135 and 105 in his last three against the Pies and has a solid record at the MCG. it's also worth noting that Short's score wasn't a shock (well it was a little bit) but the Pies did give up the most uncontested marks last year.
#8 – Tom Mitchell v Essendon @ MRVL
Plays: Saturday night @ Marvel
Even though he hasn't had much of a pre-season, I'll back him in here against a team he has scored 120, 146, 119, 128 and 130 against in his last five.
#9 – Dusty Martin v Carlton
VC OPTION: Plays Thursday night @ MCG
Dusty loves the opening round and any chance to put on a show. Against the Blues he has scored 113, 81, 110, 96 and 136 to average 107 in his last five. Also… I don't mind Sam Docherty in this game as well. He has scored 119, 126, 90, 99 and 107 in his last five against the Tigers. Just a sneaky side-note and a sneaky VC options as well.
#10 – Cam Guthrie v Adelaide @ AO
Plays: Saturday Arvo @ Adelaide Oval
I've made it crystal clear about my thoughts on Adelaide and therefore I'll add another Cat to the list. This guy though scored 150 against the Crows last year and could be anything on Saturday afternoon. Expect a 110 to 150 score.
WHY NOT THESE GUYS?
Lachie Neale – Tagged by Sydney last year to just 46.
Brodie Grundy – Stef usually beats him, tough first game for our RuckPig.
Patrick Cripps – 57 in the AAMI wasn't enough to warrant a top-10 look in.
Jake Lloyd – His 115 last year v Bris was his first in his last six games.
Jack Steele – Had 108 on the Giants last year, but they are his 3rd worst team to score against.
Loading ...