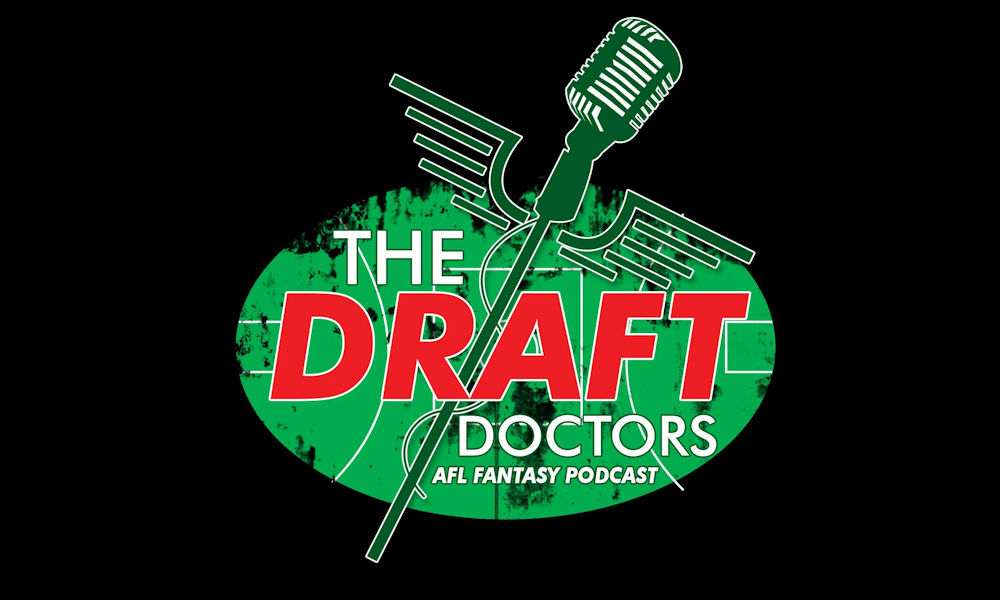 It is Draft Week for thousands of AFL Fantasy Draft leagues around the country so this week's chat with a notable coach went into the draft-world. Steve Fizz is a co-founder of the Draft Doctors podcast which has been running for more than five seasons and he gives plenty of insight to help you have some success this weekend.
Purchase the Draft Doctors' Draft Kit.
Access the Mock Draft simulator.
Episode guide
1:30 – Steve discusses why he changes his team name every year.
3:00 – We hear about the history of the Draft Doctors and how they're proud of bringing Centre Bounce Attendance stats to the forefront of Fantasy coaches' minds.
4:15 – Fantasy baseball is where it all started.
7:00 – How to start compiling Draft rankings.
9:10 – Any rank adjustments due to the AAMI Community Series games?
11:20 – The Draft Doctors' Draft Kit features their take on draft ranges and risk profiles of players to help make your decisions as to the right time to select players on draft day.
13:30 – You can practice a draft from your allotted position using the Mock Draft Simulator.
16:00 – Steve's strategy with pick nine in his home league this weekend.
19:10 – Orazio Fantasia is a sleeper due to his ADP of 252.
20:20 – Don't pick Jeremy Howe as high as he's going in drafts.
22:00 – Draft day tips.
Find the podcast