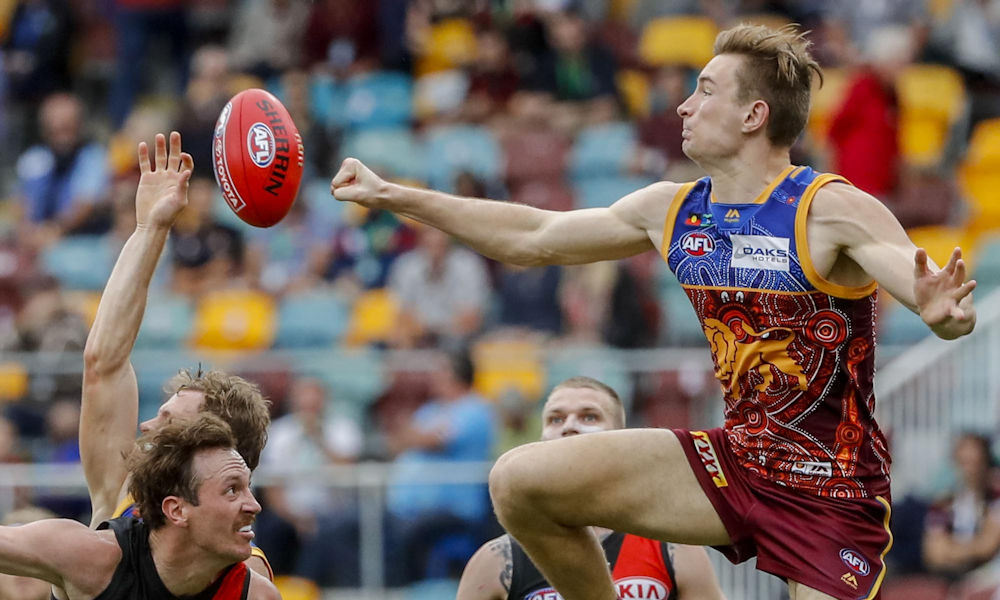 There's 30-odd days to go until the first lockout of 2021 and the boys have plenty to consider with news floating through. Roy reveals his current Rollin' 22 which he believe is the most accurate of all-time. Commissioner Calvin considers the new Draft customisation for the Bacon Cup and Warnie gets the final word from Harris Andrews on how many points a spoil should be worth.
Episode guide
1:00 – The AFL Record is available now from newsagents, Coles, Coles Express, Woolworths and 7-Eleven for $9.95.
4:05 – Connor Rozee lit it up at the Port internal trial.
7:00 – Another episode and another Zac Williams reference after he was left dazed in Carlton's intra club match.
11:30 – Lachie Whitfield is likely to be a month away from training.
13:00 Great news for those keen on an under-priced Isaac Heeney as he participated in the Swans' match simulation.
16:15 – Nat Fyfe on track for DPP.
18:45 – Keep an eye on Harrison Jones as a $170k FWD who may get an opportunity for the Dons.
21:30 – Roy discusses his Rollin' 22.
23:45 – Throw a blanket over the midfield rankings for the top eight.
25:50 – Where is Reilly O'Brien going in draft?
28:00 – The forwards drop away from Roy's top six.
31:40 – Can Cam Guthrie back it up from last year? Warnie took Coronaball scores with a grain of salt.
34:30 – The boys discuss draft customisation and what they are looking at doing for the Bacon Cup.
38:30 – Harris Andrews accepts Warnie's call to discuss how many points a spoil should be worth.
43:00 – How sporadic is the spoil numbers from week-to-week?
45:15 – Who won the Lions' Draft league last year?
46:30 – Nakia Cockatoo has been training well this pre-season.
49:25 – Roy wants more info on Joe Daniher.
51:45 – Alex Witherden was stoked with where he took Lachie Neale last year.
52:20 – Questions from social media – follow @AFLFantasy on Twitter and like the Official AFL Fantasy facebook page.
55:05 – Should Brodie Grundy improve his numbers this year without external factors such as his uni commitments?
57:45 – Could you play Rory Laird as a MID due to his DPP?
59:40 – Is a vanilla team a good way to go?
Find the podcast