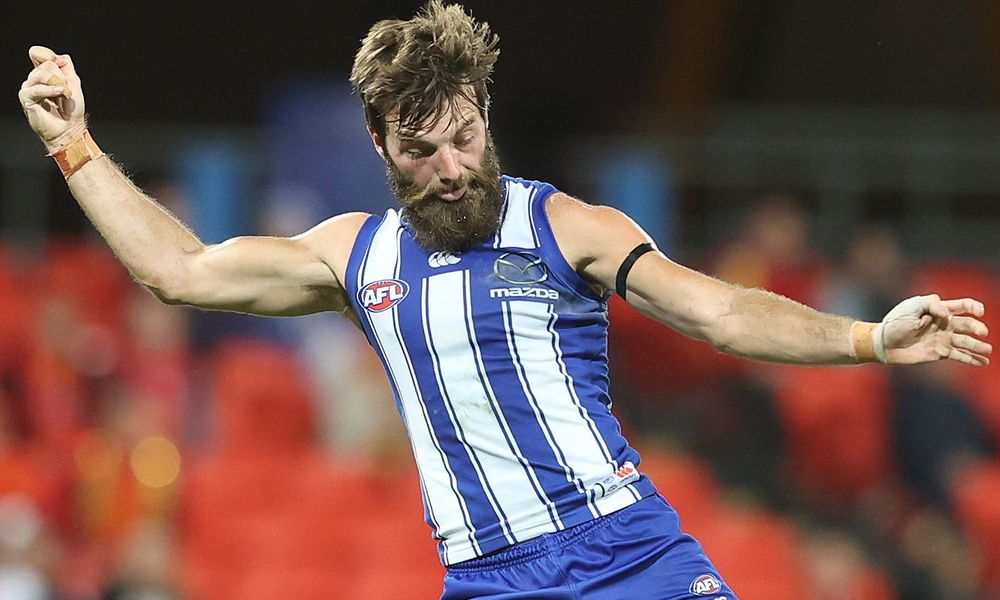 Season averages don't always tell the full story when looking at a players fantasy scoring, so The Keeper League Podcast has developed a new resource that allows users to view player averages from their last 3, 5, and 10 games of the 2020 season (you can view it here).
The tool also allows you to compare these late-season averages with their overall season average by giving you an average differential.
The purpose of this exercise is to find players who performed better than their average suggested in the latter stages of 2020. We can then use this information to find players that could continue their form into 2020, helping us identify breakout candidates or underpriced players.
Note that the data includes scores from finals, so season averages may differ to those posted elsewhere.
Using this data, we have identified players who performed better during the back end of the 2020 season than their season average suggests, and could provide value to your AFL Fantasy teams.
Click here to access the late-season average and differentials.
Heff explains why looking at late-season averages is vital for your fantasy research leading into 2021… pic.twitter.com/zH0grjT6qr

— The Keeper League – AFL Fantasy Podcast (@keeperleaguepod) January 1, 2021
Matt Crouch
Things were looking dire for Matt Crouch in the early stages of last season.
After a slow start, he was axed after round 4 after the Crows suffered a disappointing loss to the Gold Coast Suns. In this game, Crouch had 22 disposals (6 kicks and 16 handballs) for a measly 67 AFL Fantasy points.
Despite this poor showing, he only missed the one game, and from here his fantasy scoring improved for the remainder of the season.
From his last 10 games, he averaged 96.7 points which was 8.1 points ahead of his season average of 88.4.
His last 5 games were particularly impressive, going at a 15-point positive differential when compared to his overall season average. Scores from his final 5 games of the season included 125 points against GWS, 122 points against Geelong, and 102 points against Hawthorn.
On top of his late-season form, there's also a hole in the Crows' midfield with the departure of his brother Brad. This should lead to a distribution of points among the remaining Crows midfielders, so expect a small bump here for Matt.
Whilst he is priced at a BCV average of 110.5, he is still priced below what he could have produced last season if it weren't for his poor form at the beginning of last season. He's also priced below a raft of other premium midfielders in 2021 that he's capable of matching in 2021.
Zach Merrett
This guy had a roller coaster of a year.
After the first 10 rounds, Merrett was averaging 83.7 points per game. When you adjust this to BCV scoring, this equates to 104.7, which isn't awful, but definitely on the lower side for what this man is capable of.
But while he wasn't setting the world on fire throughout this period, he was showing signs of what he can produce when he is on top of his game. In round 8, Merrett posted a monster score of 138 on the back of 20 kicks, 13 handballs, 9 marks and 6 tackles.
While his season did remain largely inconsistent, he averaged 101.6 from his last 5 games. This was 9 points ahead of his season average of 92.6.
Among these games were scores of 122 against Hawthorn and 115 against Melbourne in the last game of the year.
If Essendon is to pull itself out of the rut it's currently in, it is going to be on the back of players like Merrett performing consistently each week. There will be added pressure on him to perform this year too, as he comes out of contract at the end of 2021.
Selecting Merrett in 2021 could prove to be a masterstroke if he can iron the inconsistencies of last season out of his game.
Rory Laird
I feel like Rory Laird is going to be one of the most selected players in 2021.
Like many Crows players, Laird's season got off to a rocky start. From the first 10 rounds of the season, Laird could only manage two scores above 80, with his best score of 87 coming against Fremantle.
But things turned around for Laird towards the end of the season, with coach Matthew Nicks using him in the midfield.
In round 11 against Collingwood, he posted a huge score of 139 on the back of 37 disposals, 5 marks and 9 tackles. This caused a rush of AFL Fantasy coaches jumping on him at a bargain price of $684,000 and were rewarded for it as he finished the year strong.
He averaged 89.8 from his last five games, and 91.3 from his final three games of the year. This equates to positive differentials of 10 and 11.2 respectively ahead of his season average of 79.9.
There's a lot of talk that Laird will continue to get midfield in 2021 which will provide a big bump in his fantasy scoring. He only needs to improve his fantasy scoring slightly to be considered good value in 2021, and with his new role, it's highly likely to happen.
Luke McDonald
A lot of coaches are a bit unsure on Luke McDonald, but his late-season form is encouraging.
He only went at an average of 72.5 last season but put up huge numbers in the back end of the season. He averaged 88.2 from his last 10 games and 82.6 from his last five. However, he did only average 68.7 from his last 3 games, finishing the year on a low.
But what was encouraging in 2020 was the type of role he played. He was very much the main distributor of the football coming out of defence and also took a large number of North Melbourne's kick-in. The latter bodes well for his fantasy scoring with new kick-in rules coming into play in 2021  (the mark now 15 metres from the of the kick-off line. Previously it was 10 meters).
One concern would be the change of coach in 2021. With a new coach in place, there's always uncertainty whether previous roles will continue and there's a chance McDonald could return to a more defensive role in defence. However, he was one of the shining lights for North Melbourne in 2020 winning their best and fairest, so we doubt David Noble will be taking too much away from him.
With premium defenders like Lloyd and Whitfield costing an arm and a leg this year, there's definitely some value in Luke McDonald who should continue his BCV average in 2021.
Caleb Daniel
We thought we'd add in a little point of difference with this last pick, and someone who will be very relevant in draft formats.
Caleb Daniel had a great end to 2020 after a slow start to the year. A lot of this had to do with the Luke Beverage factor, being played in a few different roles at times throughout the early stages of the year. He also seemed to be competing with Bailey Williams across half-back for possessions, who showed some good signs in 2020.
From his first 8 games of the year, he only averaged 59.1 AFL Fantasy points, which was 11.8 points lower than his overall season average.
Towards the end of the year, he settled in and found his rhythm to improve his fantasy scoring.
He averaged 89.5 from the last 5 games of the season, and 98.7 from his last three. Among these games was a huge score of 128 in round 17 against Hawthorn, which included 21 kicks, 7 handballs and 11 marks. He also scored 93 points in the elimination final against St Kilda.
Whilst he's not someone I'd consider in AFL Fantasy Classic (although he does offer some value given how the premiums are priced), he's definitely someone to look at in your draft leagues. Don't be scared to go slightly earlier than his 2020 average suggests in drafts, as he could make a quality D2-D3 player if he continues his late-season form.