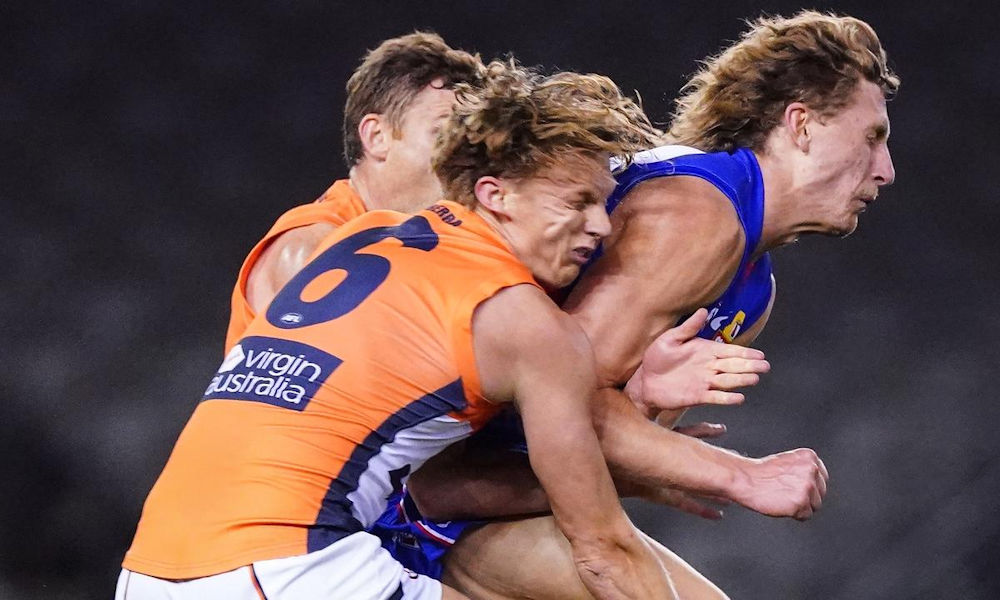 Unprecedented. We've heard that word thrown around, but this is the world we live in while COVID-19 is floating around. This season threw another curveball with the Essendon v Melbourne game being postponed and subsequently, average scores awarded for those players. The Traders discuss the fallout from that and what round five will look like.
Episode guide
1:00 – The Traders give their thoughts on the outcome of the postponed game.
8:30 – Calvin tries to inspire everyone to be the 'butter mouse'.
12:00 – The plus threes and negative threes from the round are discussed.
16:45 – Warnie runs through the Fantasy relevant news of the week.
18:45 – Roy shares a tale of making partial lockout trades.
23:30 – Matt Rowell once again dominates.
26:00 – What should we do with Lachie Whitfield as he's dropping cash.
28:30 – Some of the takeaways from the centre bounce attendance numbers.
31:00 – Roy updates his Rollin' 22.
36:00 – Questions from social media – follow @AFLFantasy on Twitter and like the Official AFL Fantasy facebook page.
40:30 – Who should we bring in for Whitfield out of Michael Walters, Chad Wingard and Jy Simpkin?
43:30 – Dan Houston and Andrew Brayshaw are big issues, who is the biggest?
46:40 – Could trading Tom Mitchell be a play worth considering due to his 70 average?
50:30 – Should we trade Sam Jacobs?
53:10 – Calvin offers some captain tips for round four including his loophole options.
57:00 – What are the current rage trades for Roy, Calvin and Warnie?
Find the podcast