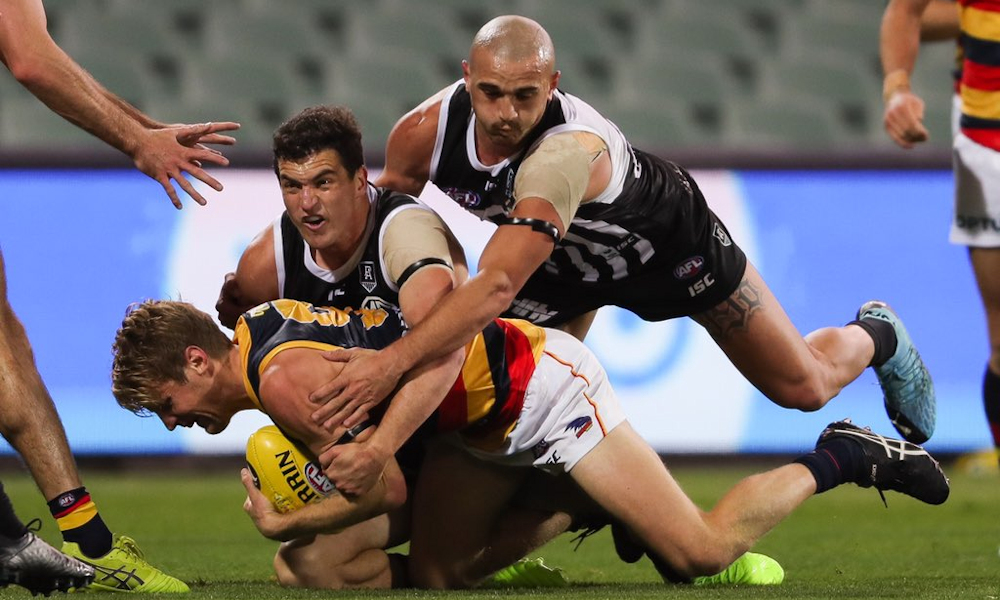 Footy was back in a big way and there was so much to take out of the return for Fantasy coaches. Roy, Calvin and Warnie discuss everything from Rocky's massive milestone, Rowell's odds of being the next pig in the pen, Roy's updated rolling 22 after two rounds of Coronaball, your questions and the rage trades of the week.
Episode guide
1:00 – What we learned from round two.
5:30 – Celebrating Rocky's milestone.
9:00 – Where does Matt Rowell's score rank against other players in their debut season?
13:00 – Calvin isn't happy about Jack Macrae's role.
15:45 – Darcy Parish's last quarter of 49 points was huge considering he had 7 at 3QT.
22:00 – It's important to monitor players' time on ground this season.
28:30 – The most popular rage trades.
32:00 – Roy reviews his Rollin' 22 with two rounds of Coronaball data.
34:30 – Lachie Neale is one of two players to have scored 100 in each game and is the No.1 midfielder in the 22.
38:00 – Role is important for forwards this year.
41:30 – Questions from social media – follow @AFLFantasy on Twitter and like the Official AFL Fantasy facebook page.
45:00 – Which underperforming players should you stick with?
51:20 – Which Jake Lloyd should we expect for the rest of the season?
54:45 – Who should you pick: Joel Selwood or Callan Ward as a value midfielder?
58:30 – Have we missed the boat on Bailey Smith and Jeremy Howe?
1:00:10 – Calvin talks round three captains.
1:04:50 – Roy, Calvin and Warnie reveal their rage trades.
Click here to buy a Fantasy Pig t-shirt
Find the podcast