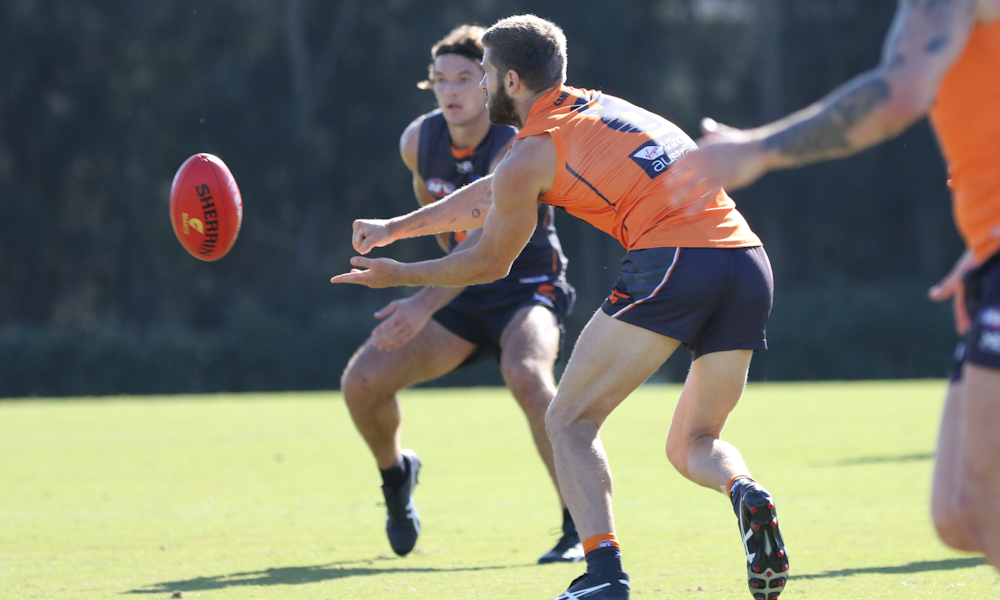 It's lockout week (again) and the boys are up and about… but getting very serious about their Fantasy teams for round two. They discuss potential team changes and their thoughts around trades. Warnie chats to Selby Lee-Steere and they lads answer plenty of your quetions.
Episode guide
1:40 – Warnie runs through all of the lockout times coaches need to be aware of this week.
5:10 – The boys were involved in a fun Fantasy Draft last week with Eagle Jake Waterman and Giants boys Jackson Hately and Sam Taylor.
6:50 – Plenty of information has been picked up in the last few weeks from the training track with match simulations.
10:30 – A bit of news came out of the Fremantle intra-club game.
12:45 – Izak Rankine has been ruled out for round two.
14:00 – What changes will the Giants make with Callan Ward looking so good?
17:20 – Simon Goodwin had some great things to say about Harley Bennell today.
24:25 – Calvin discusses the loophole this week.
27:00 – Brodie Grundy is the best bet for skipper with Jack Macrae not too far behind.
32:45 – Roy runs through his thoughts on trading out Lachie Whitfield to gain some much needed cash to fix up his rookies.
34:05 – Two-time champion Selby Lee-Steere gives some tips ahead of round two.
38:45 – What does Selby suggest for coaches who have Sam Naismith on the bench?
41:30 – What should you be doing with your three trades for the next four rounds.
45:00 – Questions from social media – follow @AFLFantasy on Twitter and like the Official AFL Fantasy facebook page.
52:00 – Is Jeremy Howe a must-have?
58:00 – If Harley Bennell plays, should he be a lock in your team?
1:03:15 – Jy Simpkin is a mid-priced forward getting a bit of hype this week. Is he an option?
1:05:20 – How many rookies should we have on field in round two?
Click here to buy a Fantasy Pig t-shirt
Find the podcast