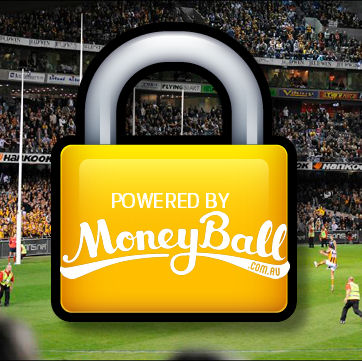 Discuss your moves up until lockout and everything across the weekend in the comments.
Catch up on the important articles leading into the round:

Click here to subscribe on iTunes.
Don't miss the Moneyball contests this weekend and be part of our awesome promotion where you can enter the FREE contest for a chance to win a trip to the AFL Grand Final.
Round 7 Guaranteed Contests
AFL $10,000 Geelong vs GWS Special
AFL $500 All Of Round Special
AFL $5,000 Saturday Special
AFL $2,000 WBD vs Gold Coast
AFL $1,500 Essendon vs Hawthorn
AFL $2,000 WCE vs Port Adelaide
AFL $2,000 Sydney vs NME
AFL $2,000 Adelaide vs Carlton
AFL $5,000 Sunday Special
AFL $2,000 Richmond vs Fremantle
AFL $2,000 St Kilda vs Melbourne
AFL $2,000 Brisbane vs Collingwood
* $2 entry beginner contests available for every round 1 match-up

Click here to subscribe on iTunes