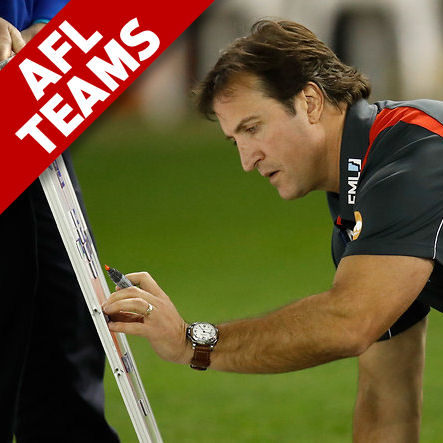 Welcome back for week four of team sheets; thankfully this week hasn't presented too much in terms of carnage, although a few missing premiums may cause headaches for some unlucky coaches. Key outs include Gary Ablett (Mid $817,000) with an indefinite hamstring, Josh Kelly (Mid $780,000) missing through groin soreness and Taylor Adams (Mid $702,000) who tweaked a hamstring at training during the week. Other players set to miss this week are Liam Ryan (Fwd $323,000), Lachlan Murphy (Def $238,000), Jack Higgins (Fwd/Mid $247,000) who has been omitted and Sam Powell-Pepper (Mid $488,000) serving a club imposed one week suspension.
Big ins this week include West Coast spearhead Josh Kennedy (Fwd $575,000), Cam O'Shea (Def $237,000), Zac Bailey (Mid $242,000) and Essendon debutant Matt Guelfi (Fwd $170,000). Darcy Fogarty (Fwd/Mid $270,000) returns for the Crows whilst Toby Greene (Fwd $659,000) comes back in this week for the Giants. Capping off this weeks inclusions is James Sicily (Def/Fwd $534,000) who comes in after serving his one week suspension for kneeing Joel Selwood in the head.
Make sure to keep an eye out as Sunday extended benches will be trimmed and final teams submitted tomorrow. Good luck to everyone this week, as always feel free to create discussion in the forum below, or you can contact me on twitter @JelmsDT if you have any questions.