Semi Finals – Ep. 92
The boys have everything you need whether you've got the week off like Calvin, battling out the semi finals like Roy… or it's curtains for 2016 like Warnie.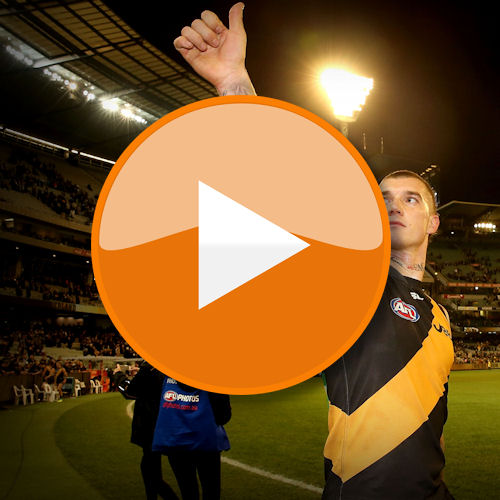 With three weeks to go, round 21 is the semi-finals. Calvin has the week off after winning his way through to the preliminary final, Roy has to go the long way on his journey for premiership glory and Warnie, well, let's say he is starting his 2017 campaign. Get the best advice and join in the banter with the boys ahead of the big semi-final weekend of AFL Fantasy.
Click here to subscribe on iTunes. (Please leave a rating and review to help us move up the charts).
AFL FANTASY POINTS FOR AND AGAINST (LAST 4 ROUNDS)
| CLUB | PTS FOR | >100 FOR | >120 FOR | PTS AG | >100 AG | >120 AG |
| --- | --- | --- | --- | --- | --- | --- |
| ADE | 1737.75 | 5 | 1.5 | 1537.5 | 5 | 1.25 |
| BL | 1334.5 | 2.75 | 1.5 | 1796 | 6 | 2.25 |
| CAR | 1549.75 | 4.75 | 2 | 1575.5 | 3.5 | 0.25 |
| COLL | 1624.25 | 4 | 1.75 | 1634.5 | 4 | 0.25 |
| ESS | 1558 | 3.5 | 1 | 1662.25 | 5 | 1.5 |
| FRE | 1571.75 | 3 | 1.25 | 1779 | 5.5 | 1.25 |
| GC | 1556.75 | 2.5 | 0.25 | 1726.5 | 4.75 | 0.5 |
| GEE | 1697.5 | 4.75 | 1 | 1515.25 | 1.75 | 0.75 |
| GWS | 1731 | 5.25 | 1.25 | 1526.25 | 3 | 0.5 |
| HAW | 1591.25 | 3.75 | 1.75 | 1521 | 2.5 | 1.25 |
| MELB | 1668.5 | 4.5 | 1.75 | 1444 | 1.25 | 0.5 |
| NM | 1575.75 | 2.5 | 0 | 1414.5 | 1.5 | 0.25 |
| PA | 1542.5 | 3.25 | 0.5 | 1527 | 3.5 | 1.5 |
| RICH | 1634 | 3.25 | 0.75 | 1639.75 | 4 | 1.5 |
| STK | 1584.75 | 3.25 | 0.5 | 1517.25 | 3.5 | 1 |
| SYD | 1689.75 | 4.5 | 1.75 | 1616 | 4.75 | 2 |
| WB | 1584 | 2.5 | 0 | 1614.75 | 3 | 0.5 |
| WC | 1502.25 | 3.5 | 0.25 | 1650 | 4 | 1.75 |
AFL FANTASY POINTS FOR AND AGAINST (SEASON)
| CLUB | PTS FOR | >100 FOR | >120 FOR | PTS AG | >100 AG | >120 AG |
| --- | --- | --- | --- | --- | --- | --- |
| ADE | 1737.75 | 5 | 1.5 | 1537.5 | 5 | 1.25 |
| BL | 1334.5 | 2.75 | 1.5 | 1796 | 6 | 2.25 |
| CAR | 1549.75 | 4.75 | 2 | 1575.5 | 3.5 | 0.25 |
| COLL | 1624.25 | 4 | 1.75 | 1634.5 | 4 | 0.25 |
| ESS | 1558 | 3.5 | 1 | 1662.25 | 5 | 1.5 |
| FRE | 1571.75 | 3 | 1.25 | 1779 | 5.5 | 1.25 |
| GC | 1556.75 | 2.5 | 0.25 | 1726.5 | 4.75 | 0.5 |
| GEE | 1697.5 | 4.75 | 1 | 1515.25 | 1.75 | 0.75 |
| GWS | 1731 | 5.25 | 1.25 | 1526.25 | 3 | 0.5 |
| HAW | 1591.25 | 3.75 | 1.75 | 1521 | 2.5 | 1.25 |
| MELB | 1668.5 | 4.5 | 1.75 | 1444 | 1.25 | 0.5 |
| NM | 1575.75 | 2.5 | 0 | 1414.5 | 1.5 | 0.25 |
| PA | 1542.5 | 3.25 | 0.5 | 1527 | 3.5 | 1.5 |
| RICH | 1634 | 3.25 | 0.75 | 1639.75 | 4 | 1.5 |
| STK | 1584.75 | 3.25 | 0.5 | 1517.25 | 3.5 | 1 |
| SYD | 1689.75 | 4.5 | 1.75 | 1616 | 4.75 | 2 |
| WB | 1584 | 2.5 | 0 | 1614.75 | 3 | 0.5 |
| WC | 1502.25 | 3.5 | 0.25 | 1650 | 4 | 1.75 |