Versus: Lower Priced Rookies
In the final instalment of Tom's awesome Versus series, he compares the best lower priced rookies.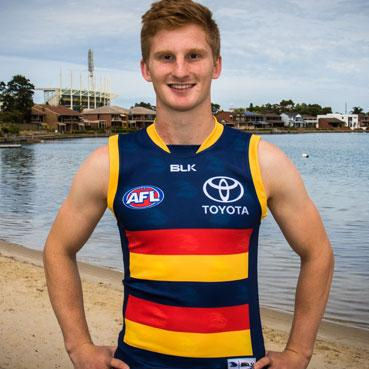 In the final instalment of Tom's awesome Versus series, he compares the best lower priced rookies.
Click here for Jeppa's Rookie Guide.
Tom Ruggles ($125,000) V Josh Cowan ($130,000)
Geelong's excellent off-season was scarred when promising rebounding defender Jackson Thurlow was ruled up for the entire season with an ACL injury. The Cats will miss Thurlow's toughness, excellent endurance and competitive edge. Fortunately, Geelong's 2015 VFL best and fairest winner Tom Ruggles looks up to the challenge of filling what is a fairly large gap in defence. Standing at 186cm, Ruggles played the majority of his 2015 season across half-back; a role which Thurlow had made his own in recent seasons. Ruggles averaged 18 disposals and five marks in 2015 and in doing so forced the Cats recruiters to take notice. After being picked up with pick 44 in the 2015 rookie draft, Ruggles wouldn't have been expecting to see much senior action in his debut year. However that expectation looks set to change. If granted an opportunity, it will be interesting to see exactly what role Ruggles will have. Could much loved defender Corey Enright dictate more matches with a rebounding role, or perhaps that job belong's to Ruggles? The Cats pumped some vital game time into Ruggles by playing him in two of their NAB Challenge matches. In the first, Ruggles showed plenty of ability, collecting 15 disposals and 7 marks, resulting in 66 Fantasy points from 71% TOG. Interestingly, of his 15 disposals, 14 were kicks. Perhaps this means Geelong intend to use his kicking ability in 2016. Also worth noting is that he finished the game with an excellent disposal efficiency of 86%. Many critics were impressed with the nuggety defenders toughness, stating that he put his head over the ball on numerous occasions. In the Cats final match before their round 1 clash with Hawthorn, Ruggles posted a Fantasy score of 36 (10 disposals, 1 mark and 1 tackle) from 74%. During this match, Ruggles spent time on Chris Mayne and zippy forward Michael Walters. After a positive pre-season, seemingly only one player can stop Ruggles from lining up against the reigning premiers. That player is Josh Cowan.
Josh Cowan has never had a real crack at making it in the big time. With just five games under his belt, Cowan has found himself having to persevere after countless injury setbacks almost every season. Plucked from North Ballarat, Cowan is a lightly built but skilful running midfielder/defender. Possessing electrifying pace, 2016 may be the year that Josh Cowan finally unveils his full potential. In the NAB Challenge match against Collingwood, Cowan was solid if unspectacular, collecting 13 disposals and 5 marks for a Fantasy score of 44 from 66% TOG. He was even better against the Bombers in the Cats next match, amassing 54 Fantasy points from 75% TOG. So far Geelong have shown great loyalty to Cowan by deciding to retain him on their senior list despite the injury woes. Clearly, coach Chris Scott expects him to play a role at some stage in 2016. Geelong's defence is tricky to predict. Key tall's Tom Lonergan and Harry Taylor are almost certain to fill roles at full back and half back. New recruit Lachie Henderson has the ability and talent to play at both ends, however the third key defender position looks his for the taking. As mentioned before, whether Enright plays as a lock down small defender or rebounder could well determine who makes up the remainder of the defensive line. Jake Kolodjashnij featured in 9 games last year and should be playing a lock down role on either a tall or small opponent. That leaves one more spot in defence. Given the height of Taylor, Lonergan and Kolodjashnij, a small defender like Cowan or Ruggles will likely fill that void. Although Cowan can play on the wing as well, there doesn't appear to be a spot available in such a position given the class of Geelons's midfield. If Cowan is selected, it will more than likely be as a small rebounding defender. Many suggest that Cowan will need to prove himself in the VFL before earning a call up for the senior team though.
Verdict: I believe that Ruggles will get the first crack ahead of Cowan. Cowan simply has not played enough football in past seasons to suggest he will fit in at AFL level. Ruggles, on the other hand, is coming off the back of his finest season to date. It's certainly a tough call, especially given the fact that Fantasy coaches won't know the final teams for Monday's match until after full lockout. Ruggles for me.
Loading ...
Matt Dea ($170,000) V Anthony McDonald-Tipungwuti ($162,000)
Matt Dea was de-listed by Richmond at the end of last season despite taking out their VFL best and fairest award. Dea is a smart defender who likes to turn defence into attack by breaking opposition lines with his pace and kicking skills. Likely to have been brought in to replace Michael Hibberd, Essendon will be expecting Dea to play a rebounding role. Despite his former coach Damien Hardwick seeming to like what Dea brang to the table, regular games were often hard to come by. However there is no doubt he will be utilised at some stage throughout the year, perhaps in a variety of different roles. Dea was released for the first time this year against Geelong. The end score was rather uninspiring for the Bombers but Dea's performance gave Fantasy coaches another rookie to choose from in defence. He had 12 disposals, 3 marks, 3 tackles and 52 points from 74% TOG. Although he finished with an excellent disposal efficiency of 91%, Dea didn't register a rebound from 50 or a bounce and could only manage one inside 50. These statistics suggest Dea wasn't at his best in terms of rebounding but don't forget that the Bombers were smashed by 87 points. However those who doubted his role and scoring potential were swiftly put to rest when Essendon took on West Coast. In this outing to the west of the country, Dea racked up 20 disposals, 8 marks, 1 tackle and 81 Fantasy points from 80% TOG. He finished this game with a remarkable disposal efficiency of 95% whilst producing 4 rebounds from 50. Equally as impressive was the fact that the Bombers were again given a hiding on the scoreboard. I feel that this game is they type that Dea will be hoping to replicate in the season proper. If he can make $100k-150k whilst pumping out an average of around 65, at $170,000 Dea is a suitable option for D6.
Anthony McDonald-Tipungwuti, more commonly known as 'Tippa' or 'Walla', is a promising prospect for Bombers fans in need of some excitement in what looks likely to be a dour year. After starring for the Bombers VFL outfit, Walla endured a positive pre-season. Standing just 171cm, he is a small defender/forward but his strength and power is what made him such a shining light. Walla played a lot of last season off half back and is set to play a similar role at the highest level. Averaging 17 disposals and 4 tackles per game in 2015, Tipungwuti has good ball control, reads the play well and likes to move the ball out of the defence using his speed. According to Essendon Development coach Matthew Egan, he was tried in a number of different positions in intra-club matches, including a small forward role. With defenders Michael Hibberd, Cale Hooker, Michael Hurley and Tayte Pears all suspended, the Bombers defence will look very different. Top up key defenders Mitch Brown and Nathan Grima are the frontrunners to take the oppositions best big forwards whilst a significant amount of pressure will be placed on third tall James Gwilt. Mark Baguley played on a number of dangerous small forwards to good effect last year but perhaps he will be used more as a medium defender? The Bombers are expected to make use of Courtney Dempsey's pace by playing him either off half back or on the wing. Matt Dea will also be deployed but I feel the red and black team could use some extra grunt and muscle in defence and if that's the case, Tipungwuti should be the man. He had 10 disposals, 3 tackles and 35 Fantasy points from 67% TOG in the Bombers first NAB Challenge match along with 2 inside 50's. In the second game, his tackling pressure was one of the only highlights for the Bombers. In this match he accumulated 12 disposals (91% efficiency), 1 mark and 5 tackles for 50 Fantasy points. As a result, Walla was named in Essendon's best players. Tipungwuti's best game of the pre-season came against West Coast where his 16 disposals (81% efficency), 8 marks and 2 tackles from 74% TOG resulted in a Fantasy score of 76. If he can maintain this form in the real season, Tipungwuti will become a valuable cash cow.
Verdict: With Tipungwuti set to play as a smaller defender/forward and Dea likely to fulfil a rebounding role, this is undoubtedly one of the toughest calls of the pre season. I'd be expecting both players to average around the same. Walla's DPP ability is handy but Dea's role combined with the fact he has previously played at the top level see him come out just ahead in my opinion. I would certainly consider having Dea at D6 and Tipungwuti at F6.
Loading ...
Dean Gore ($125,000) V Ryan Davis ($125,000)
Young South Australian midfielder Dean Gore made the switch from the Cats to the Crows as part of a trade deal involving superstar Patrick Dangerfield. But Gore doesn't want to be known as the 'guy who was used as trade bait for Danger'. Gore spent the 2015 season improving his physique and evolved considerably as a midfielder. Although he predominately played in the midfield, Gore can also be deployed across half back and half forward. Playing just 11 games last season due to a shoulder issue, Gore still managed to finish third in the VFL clubs best and fairest award. After 12 solid games for SANFL club Sturt, Gore was drafted with pick 55 in 2014. At the 2014 Draft Combine, he impressed in goal kicking, field kicking and the 20m sprint. Gore is athletic, skilful and at 183cm and 86kg, is ready to play round 1 if selected. During match simulation training, Gore has been pushing forward often however with the Crows forward line looking set in stone, I believe the midfield would be the only place Gore could feature in. New coach Don Pyke played Gore in all three pre-season matches however it was the first match which had Fantasy coaches locking in the midfielder. Gore's contested ball winning ability was proven and he also managed to stream out of packs on various occasions. He had 13 disposals, 6 marks, 3 tackles and 78 Fantasy points from just 61% TOG. However the remaing two games weren't as productive. Now with Dangerfield gone, much has been spoken about who will take his role. Brad Crouch is shaping as the favourite however players on the bubble like Gore, Rory Atkins and Mitch Grigg will want to stake their own claims too. At this stage I highly doubt that Gore will play round 1 however he will provide the Crows good back up if an injury to a midfielder was to occur. Will the 19 year-old become Dangerfield version 2? If he fronts up, Gore should average 55-60.
Gold Coast midfielder Ryan Davis was thrown a lifeline by the Gold Coast Suns after they selected the 26 year-old in the 2015 rookie draft. After playing 14 games for West Coast, Davis was moved on and has spent the last few years playing in the WAFL with Swan Districts. Davis recently stated that he doesn't intend to spend too much time in the reserves and believes that this will be his last shot at making it at the elite level. Coach Rodney Eade has stated that Davis will play round 1 given the injury suffered by David Swallow in particular. If the substitute rule was still in place, I would think Davis would be a likely candidate for the dreaded green vest. A medium sized midfielder, Davis was deployed across the half forward line during the NAB Challenge and that could be his role as the season wears on, given the talent already inhabiting the centre of the ground at the Suns. Davis had 11 disposals, 2 marks, 2 tackles, 1 goal and 45 Fantasy points against Brisbane on a day where fellow $125,000 midfielder Darcy MacPherson grabbed the headlines after an excellent performance. Davis' goal came about following a classy piece of crumbing and was capped off with a nice finish. A slight downside to this performance was his disposal effectiveness. He registered a 63.6% disposal efficiency and will be looking to improve on that aspect if he is to maintain his spot in the Suns team. However it should not derail his chances of starting for the first round at least. Davis was just as good on his return to Western Australia as he collected just 6 disposals, 2 marks, 1 tackle and 39 Fantasy points from just 46% TOG. He also managed to boot 2 goals, proving his positive goal kicking ability. This time, Davis finished with a perfect 100% disposal efficiency. In the final pre-season match, Davis collected 13 disposals, 3 marks, 4 tackles and kicked 1 goal for his 65 points from 68% TOG. Just as we had thought he had upped his disposal efficiency, he recorded just 53% against the Crows. As already mentioned, I don't believe this will change 'Rocket's' mind come selection night. All in all, Davis was one of the Suns best performers in the NAB matches and should hopefully get enough games to warrant a significant price rise. Don't expect big scores, especially when the Suns big players are all back, but a 55-60 average should suit his Fantasy owners. Lock him in on the bench.
Verdict: If both players get game time, I think we'll see a better average from Gore however will he play enough games to suggest picking him over Davis? I don't think he will and therefore would pick Davis in this case. Hopefully they can both make some handy cash throughout the season.
Loading ...
Nick Kommer ($125,000) V Lincoln McCarthy ($125,000)
Ongoing knee issues have significantly hampered Nick Kommer's progress in recent years. Having not played an AFL game since 2013, Kommer will be handed ample game time for the Bombers in 2016. Kommer relies on his pace, relentless tackling skills and sneaky goal sense rather than gathering big disposal numbers and will slot straight into the 22. At 185cm and 81kg, he is destined to play a small forward role this year and will be looking to add to his games tally. Kommer had a mixed NAB Challenge. He had just 7 disposals, 1 mark and disappointingly failed to lay a tackle in NAB 1, eventually ending in a Fantasy score of 25 from 53% TOG. However he managed to turn things around the following match, collecting 13 disposals, 7 marks and 3 tackles on his way to being the Bombers highest Fantasy scorer with 64 points from 77% TOG. But against the Eagles in the final match ahead of round 1, Kommer again did not lay a tackles. This is particularly worrying as he will generate a large chunk of his points from tackling. He could only manage 8 disposals, 2 marks and 26 Fantasy points from 67% TOG here. Hopefully, these type of games don't take place regularly throughout the season, although, given that the ball will spend the bulk of each match in the oppositions half, scores of 30-35 may occur quite often. Kommer will need to rely on his tackling ability to generate the majority of his points but a definite upside to selecting Kommer is his job security. Joe Daniher will be expected to carry the team's forward line with Matthew Stokes offering some speed and experience as a crumbing forward pocket. I can see Kommer playing on the opposite pocket, McKernan at half forward and two of Simpkin/Crowley/Cooney/Langford/Laverde rotating across the forward flanks. As already stated, Kommer will have down days but his job security could save us a zero on certain occasions.
Lincoln McCarthy's chance to consolidate his position in Geelong's team is expected to come in round 1 against none other than the reigning premiers, Hawthorn. With only five games under his belt, McCarthy has struggled for consistency but foot and back injuries have not helped his cause. McCarthy has electric pace and the right skills needed to excel at AFL level. The 178cm pocket rocket has endured a solid pre-season which prompted gun recruit Patrick Dangerfield to ask coach Chris Scott "where have you been hiding this bloke?". McCarthy is the type of player that could learn a lot from playing alongside the likes of Selwood, Dangerfield and Hawkins. Fronting up in all three of the Cats NAB Challenge matches, he did not look out of place against quality opposition. Against Collingwood McCarthy had 11 disposals at 91% efficiency, 2 marks (including one contested), laid an impressive 5 tackles and kicked a nice goal. This performance resulted in 57 Fantasy points from 81% TOG. Although not contributing to his score, McCarthy had 4 inside 50's, 2 clearances and 7 contested possessions. Amid sweltering heat, McCarthy seemed to struggle; collecting 5 disposals, 1 mark, 4 tackles and just 30 Fantasy points. Despite this below-par performance, a positive was that his tackle count and contested possessions remained solid. However his best game of the new year was a 59 point effort against likely finals candidates Fremantle including 9 disposals, 5 marks, 1 tackles and 3 goals. This was the prototype performance which we'll hope to see more of from McCarthy in the season proper. A great option for the bench, but bench only.
Verdict: This battle of the small forwards is an interesting one. Kommer has the edge with his excellent job security however I believe McCarthy will average more points. If you have a probable starter like Menadue at F7, I would lean towards McCarthy. But for F7 I'd prefer the safer option in Kommer. In saying that, if McCarthy has a good first couple of rounds, his job security at Geelong will surely rise. Picking both could be the answer!
Loading ...