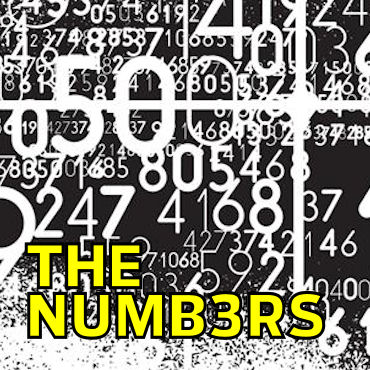 Well what an interesting first bye round. If you managed to field the full 18 players, you probably would have had a respectable score, as most premiums scored over 100 and even a few rookies pulled their weight. On the other side of the story, if you weren't able to get the 18 on the park, you would have missed out on the high scoring and would have struggled to keep up with the majority of the competition. This week, Round 12, was always anticipated as the hardest of the bye rounds, with all Essendon, Collingwood, Fremantle, St Kilda, Sydney and Gold Coast players having a week off. To ensure you navigate the bye rounds adequately, its important you reflect on the stats that matter. Lets look at the important Numbers from Round 11.
3- Number of Swans that are in the top 7 for average points over the last 5 weeks. In this time Hannerbery averages 115.4, Parker 115 and T.Mitchell 111.4. Whether this high performance from the swans is due their style of play, recent fixture, or just them trying to get the balls in those players hands is hard to tell. The next highest averaging swans over this 5 week period are McVeigh (101) and Franklin (96.2) and K.Jack (95.4). If you believe this Swan dominance is due to fixture, look out for teams that are playing Geelong, Hawthorn, Carlton, Gold Coast and North Melbourne, as these were the teams that the swans defeated in the last 5 weeks.
6- Number of Ruckmen currently averaging over 90. In order of average they are: Martin, Goldstein, Jacobs, Blicavs, Mumford and Grundy. With two of those (Grundy and Mummy) pending injury, currently you'd be looking to lock in two of the other 4 and set and forget your ruck line. Interestingly, only 6 defenders average over this mark, despite there being many more of that line playing. This really is a weak year for the defensive stocks, only Hodge, Boyd, Mundy, McVeigh, Picken and Enright average over the respectable 90 figure.
7.6- Whilst some players may be known for fading out as the game goes on (Jack Newnes), Brad Ebert has recently been starting slow and building onto massive scores, over the last 2 weeks just 7.6% of his total score coming in the first quarter. Despite scaring his owners early, he has finished on 116 and 134 over this 2 week period, moving him into the third highest total scored this year (Behind saints duo Steven and Armitage).
12- Number of AFL stadiums (stadia?) that have hosted at least 2 games for the same team this year. The following dot points highlight the stadium and the player that has the highest average there (min 2 games at that ground). This is very interesting information when it comes to selecting players based on fixture, and captaincy.
Domain Stadium- D.Mundy- 105
Adelaide Oval- S.Thompson- 112.5
ANZ Stadium- L.Parker- 138.5
Etihad Stadium- J.Steven- 126.2
Gabba- D.Beams- 114.4
MCG- J.Lewis- 130.3
Metricon Stadium- H.Bennell- 108.3
SCG- D.Hannerbery- 127.7
Simonds Stadium- J.Selwood-112.7
Spotless Stadium- C.Ward- 126.7
Aurora Stadium- L.Hodge- 145
Blundstone Arena- J.Ziebell- 99
21- Consecutive losses at Etihad Stadium by the Melbourne demons, after losing in a thriller to the saints on Sunday afternoon by less than a goal. Thanks to "Crisis" for this Number. The last time Melbourne won at Etihad:
The Stadium was known as the Telstra Dome
John Howard was the Prime Minister
Mark Riley (who?) was their coach
"Big Girls Don't Cry" by Fergie was on top of the ARIA charts.
Dustin Fletcher was only 32 years old
Jimmy Bartel won the Brownlow, and Geelong won the Grand Final
George W Bush was President of USA
Adelaide Bank and Bendigo Bank had just merged
25- This new segment will look at a tactic very important to "New-School dream team". This week the player over $400K with the lowest Break Evan is Mitch Wallis, with his BE of 25. In a year where rookies are few and far between, it can be up to mid pricers to generate a lot of the cash and provide a stepping stone to an "uber-premo". Coming off his Round 11 bye, Mitch Wallis could be a great underpriced pickup to get you though the remaining bye rounds without having to rob a bank to find the money.
34- Number of players that currently average over 100. At the conclusion of last year, only 27 players were averaging above this mark, so it will be interesting to see whether this years batch can beat this. Of these 34, 25 can only be selected as a midfielder, 2 of them are ruck men (Stefan and Goldy), Only 1 is a defender (Hodge) and the remaining 6 are midfielders (Titchell, Swan, Goddard, Gray, Dahlhaus and Dusty).
70- Hitouts by Aaron Sandilands this week, breaking the record he set two weeks ago! When you are the tallest and heaviest man in the history of the AFL, you'd hope that you would be amongst the most hitouts record, however to break it twice in such a short time period is just amazing. What's better is he has a high percentage of "Hitouts to Advantage", and is actually giving the Fremantle midfielders first use of the ball.
95- The highest minimum score by any player this year, shared by Tom Mitchell and Nat Fyfe. These two players may have overtaken Scott Pendlebury as "Mr Consistent", as neither of them have dropped below a respectable 95 this year. Fyfe has played all 11 games, and Mitchell 7, however both have been performing incredibly to score above this figure each week. Fyfe is as close to it comes as a "Lock" for captaincy when it comes to playing it safe. Thanks to "hmorrissy" for this fact.
153-Points scored by weekly leader and all round seagull Brent Stanton. It was always a matter of time for Stanton, as every year he is guaranteed to have 1 or 2 big days out. As a long time owner, I'm glad he scored one of these monsters before I almost traded him out. This gives him a reasonable averaged of 108.33 over the last 9 weeks, and 102.2 in total. Having scored over 100 6 times in those last 9 weeks, he hasn't been the worst option in the midfield, and with a BE of 68 and an affordable price of $543K, he could be a handy pick up after his bye this week. Perhaps underrated, he has now scored more points than Parker, Beams, Dangerfield, JPK, Treloar and Stefan.
1311- The minimum weekly score from anyone that remained in the top 1000 overall rankings. "Walshys Warriors" had a pretty horrible week, scoring well below par and dropping to an overall average of 881 (poor him). However as this week was so horrible, it means over the next couple of weeks he will have maximum players on the field and should turn this poor scoring week around.
2041– The bye round weekly prizes are usually taken by teams who plan specifically around an individual week, however this week, Graham Morison's Team "Centimeter Perfect" was an exception to the rule. Considering in the bye rounds you have a maximum of 18 players (19 scores counting the captain twice) Anything over 2000 is incredible. However all the stars aligned for Graham as 13 of his best 18 players scored over 100. Special mentions go to uniques Taylor Adams (146), Josh Caddy (122), Blicavs (117), Boston (102) and Kolodjashnij (105). Dropping off poor efforts from A.Young (29) and C.McCarthy (64), his lowest counting players were Higgins (78), Saad (85) and Gray (86). Not bad at all. Unfortunately it doesn't look like he is any chance to go back-to-back in Round 12, as he will be fielding a maximum of 15 players after trades, which seems around the mark this week.
Well that's another week of fantasy, and another week of Numbers done. Personally I am hoping the worst of the byes are behind me, as i have 18 players before trades available both this week and Round 13. Please leave a comment if you enjoyed the article, have some advice for me, a number of your own or are after some Fantasy advice, as i will answer all questions. I'll see you back here next week for more Numbers!