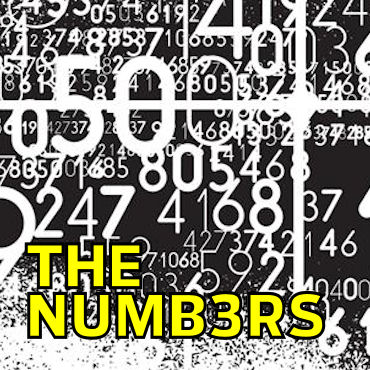 Ah, the carnage is finally here. Just when we thought all was well; we could pick up last years best player for under $500K, a few solid rookies were coming through and big scores were on the way. We were getting closer to the happy times that were the dream team of old. Well the DT gods are having nothing of it, Rocky has broke his 3 ribs again and suddenly fielding anything above 17 in the byes is looking amazing. With the hardest part of the year coming up, it more important than ever to look at the only thing in this game that doesn't lie. The Numbers.
0- People who were glad to hear that Tom Rockliff has re-broken his 3 ribs. Even looking past the horrible implications this has on our fantasy teams, what has he done to deserve all these injuries? With a guaranteed week off before the bye, it's a tricky situation. Unlike Lewis, it will be very easy to trade him back in, but can you afford to waste two trades on him at this time of the year? Everyone's situation will be different, but pending team selections i'll be looking to move him on.
1- Week until the byes. Put it at the front of your mind when thinking who to trade in. Both Clurey (DEF) and Dumont (MID) have the all important Rd 13 bye, so if you're looking for a downgrade whilst fixing up your Bye structure, they're your best bet.
3- Players who cracked the golden 150 points this week. Liam Shiels (154) led the way, with Dayne Beams (152) and Nathan Fyfe (150) not far behind. This helped some teams get a massive advantage over their opponents, especially if you were lucky enough to have the C, or even VC (thanks Lewis) on them.
4- Times this year, in the first 9 rounds, that Eddie Betts has been nominated for the goal of the year. It seems like if he's in the pocket, he can just throw it on the boot and it will magically weave through the big sticks. Up to 31 goals for the year, he is coming second in the race for the Coleman, behind on JJK on 37.
23- Points scored by Collingwood midfielder Scott Pendlebury in the first 3 minutes after half time. After being on just 27 at the main break, he instantly got to the expected 50 point mark just minutes after half time. He experienced another long period without scoring however, and it was up to some last minute junk (24 points in last 6 minutes) to get him to a semi-respectable 94.
29- Contested possessions for Patrick Dangerfield on his way to 147 fantasy points. This equals the record set by Josh P Kennedy. It was amazing watching him go head to head with Nathan Fyfe, and hopefully something we will se many more times as they become the premier midfielders into the future.
38- Running Bounces this year from Gold Coast rookie Adam Saad. Ahead of Heath Shaw by 7, he is leading the competition in a stat that would generally require the confidence of a seasoned player. If he can continue to play his role running off half back, he could become a very handy Fantasy player in the years to come. I still reckon a running bounce should be a +2. It's a simple enough stat to be conclusive, which is what dream team is about, and would help attacking backmen and wingers, like Saad, greatly increase their DT output.
43.1
– More points averaged by Dayne Beams in odd numbered weeks than even numbered weeks. He hasn't dropped below 119 in his last 4 odd numbered games, averaging 130 in that time. Meanwhile, he hasn't scored over 91 in the 4 even numbered rounds. Unfortunately he has the Rd 11 bye, which means he may miss out on another big  hundred.
69- Hit outs by the big 211, Aaron Sandilands, agains the Crows on Saturday Night. Despite Jacobs still managing 22 of his own, Sandilands broke the 33 year long record set by Gary Dempsey. 94 dream team point was all he could muster however, which just about confirms that his day as a set and forget ruck man is over. If you break the record for hit outs and still can't ton u
p, then you're probably no longer DT relevant. Monster effort though, and would still be deserving of the 3 votes if not for the Fyfe and Dangerfield show.
95- Points Patrick Cripps would have scored on friday night, had he not given away 4 free kicks. Ending up on 83, Cripps gave away 4 free kicks, but still managed a solid score. But 95 to go along with CEY's 93 would have been nice though!
111- The Fail-4 this week were unusually bad, scoring a total of a total of only 111 Oxley (29), Krakour (25), McCarthy (27) and Kelly (30) were barely sighted this week, and the saddest thing about these horrible scores is that we were relying heavily on them from our bye structure and cash production. If you throw in M.Clark (33) and Bellchambers (48), it becomes obvious how so many managed to score under 2000 this week.
384- Centimetres above the ground the ball was when marked by Nic Naitanui. One 2 meter ruck man jumping over another, not something you're likely to see to much. Nic Naitanui, an popular alternative to Bellchambers for R2, smashed out his highest score of the year, 113, which included a season high 2 (yes, you read two) marks. How someone as athletic as him doesn't do this more often..
416- Points Lance Franklin was on track for after just 15 minutes. We all love it when our player gets off to a flyer, however this was something else. If Buddy was to continue his first eighth for the remainder of the game, he would have finished with 48 touches, 24 goals,
24 marks and 8 tackles. Unfortunately for his owners, this didn't happen, however he still managed an awesome 141. He showed a certain Daniel Rich that is is possible to continue to turn a good start into a hundred.
700- Where would we be this year without our forward lines? The top 6 forwards this season scored a total of 700 points on the weekend, with not one of them going under 100. In order of total points this year, the top 6 forwards this week scored: Swan (124), Dahlhaus (113), Goddard (104), JJ Kennedy (142), Dusty (107) and Gray (110). The surprise packet there is Josh J Kennedy. He averages 97.2 points this year, has played every game, has 4 hundreds and two of those are 140+. Normally I wouldn't consider a key forward, but the eagles are giving such good delivery forward at the moment that the only thing stopping him from kicking 10 every game is the eagles contagious inability to kick straight. With the Rd 13 bye, he wouldn't be the worst pick at the moment.
2460- Points scored by Mike King's team "Hinkleys Heros". If you managed to avoid all the sub 30 rookies, you were well on your way to 2200 this week, but Mike took it to another level. Fyfe C (300) gave him a good start, and he managed to avoid most sub-par premo's, with Beams (152), Hannerbery (133) leading the way. But it didn't end there, Heater (136), Hodge (131), Swan (124), Goldstein (133) and Buddy (141) also managed to crack 120. He avoided all the rookie carnage accept for Krakour (25), with Mcintosh (97), Cripps (83) and Tarrant (70) all being more than respectable. Congratulations on the highest round score of the year!
15606- Dream Team points scored by Hawthorn as a team this year, putting them 786 points clear of the next best as the most productive fantasy team this year. West coast comes in second on 14820, and Fremantle third on 14788. CarlTAG brings up the rear on only 12471.
Unfortunately last week in my conclusion i may have jinxed Rockliff by wishing that he'd score 200, so this week i am hoping that Beamer, Parker and Barlow all go sub 100. *wink wink*. At the moment just about everything needs to be tried, including reverse psychology against the DT gods, so lets hope it works. I'll see you next week for more numbers, and remember to leave a comment asking for advice, giving me some or maybe just leave a Number of your own from Round 8, and it could feature in next weeks article.