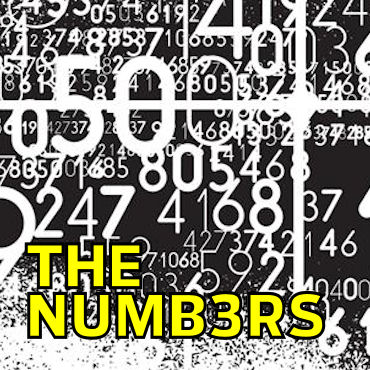 Things were slightly better this week, and nearly everyone managed to at least scrape 2000. However the byes are fast approaching, and the carnage for the year is definitely not over. It's time to take stock and see how we can prepare ourselves for the oncoming disaster. It's time for the Numbers.
-7– With the Lowest Breakeven of the week, Fraser McInnes dethrones Jake Kelly who held the title for two weeks running. McInnes, a $225,000 West Coast Forward, has scored an impressive 90 and 79 in his last two weeks. He does have a much desired bye round, however it must be noted that the last two weeks (the source of the low BE) were against Gold Coast and St Kilda. His other scores included 22 against GWS, 26 against Port and 66 against Brisbane. It seems as though like many other young key forwards (think C.McCarthy) his score is going to be relative to the match score. If he was sub 200K, I might consider it, but not for that lofty price.
1- Week offered to Elliot Yeo for striking Jimmy Webster. This is one of those things that is just plain annoying. Many, including myself, traded in Yeo last week, were rewarded with a solid 96 and 37K price rise and were looking forward to another solid contribution this week. Personally in my entirely "unbiased" opinion i think it was careless from Yeo, but only worthy of the standard $1000 fine. I won't be trading him out as he is just too good, but i'm really not looking forward to playing Robbie Tarrant this week.
1.62– Percentage ownership of Devon Smith. Thanks to John Freed for this number. I don't know how his ownership is so low, another big hundred (133) on the weekend pushed his average up to 96.3. However, its the five round average of 106.8 that would be getting his 2369 coaches excited. If you are looking for a unique FWD premium with the all important Rd 13 Bye, then Devon might be your man
4- Times Lachie Neale has gone big (125+) in the first 8 rounds. He is an absolute flat track bully, and so far this year has gone big against WCE (162), Melbourne (125), Essendon (131) and most recently North Melbourne (151). He just racks it up all day when he wants to, however is also prone to the low score, adding only 59 against Port Adelaide and as little as 36 when they played the Swans. If you've got him, well done, but if you don't, you've probably missed the boat considering he's already gone up 70K from his starting price.
6- I reminded you last week, and i'll remind you again. The byes are fast approaching, and now we have only 6 trades left until the dreaded weeks where we have to cringe as Nathan Brown takes the field alongside Glenn, Tarrant and whole lot of other players that don't even look good on their respective benches… ah its not going to be good. Every trade from now on should at least be considering your bye structure, and make sure you have an absolute minimum 18 players playing (No you can't count Tom Downie in your calculations, lets be honest… he won't play).
14– Seconds it took Brisbane to kick a goal in the first quarter against Essendon. Unfortunately Lewis Taylor's early heroics weren't enough as they lost to Essendon by 58 Points.
72– Bernie Vince just added a whole new meaning to the phrase "Junk Time". Normally once or twice a week a player pulls out a massive, 50+ point quarter, such as Rocky and Pendlebury in the first quarter this week, however when a player is on 42 at 3 Quarter Time, you've probably already given up hope. Bernie Vince amassed 13 touches to go with 4 Marks, 3 Tackles and 2 Goals in the last quarter on his way to 72 fantasy points… in a quarter! Although he's a tagger and completely DT irrelevant, he managed to pull together 116 for the lucky 454 coaches who got him in their auto-selected teams.
128-Points scored by FWD/MID Melbourne rookie Aaron Vandenberg. Its the first time in a while he's scored more points than the number of letters in his last name, and unfortunately it was the week many traded him out. This score should help him increase st
eadily in price over the next few weeks for those who kept him, and thanks to this he may just make it to the Rd 13 bye in my team.
134– Three round average of Luke Parker. Since the week when his ownership dropped the most, he has pumped up "Top 8 Mid" worthy scores of 122, 166 and most recently 116, to bring his overall average up to a respectable 102.9. Those who kept him will be celebrating, but for those who don't, it's probably too late to get him back in, as he's gone up 65K in the last 2 weeks. The best thing about him is he gets his points from such a variety of ways, tackles, goals, contested marks, hard ball gets etc, and he is constantly adding to his total.
154- Now this one hurts. In researching this weeks Fail-4 (4 lowest scores from players with at least 10% ownership), i decided to ignore Tom Boyd's 3 and Leunbergers' 14, as despite having more than 10% ownership, i figured that any decent team wouldn't still have these guys on the field. Despite this, Tarrant (25), Krakour (38), Bontempelli (45) and Franklin (46) only managed to combine for 154 points. All of these are owned by at least 20% of the competition, and if you managed to avoid having any of these on the field then you should have scored 2200+.
166- Equalling parker for the highest round score of the year, Jack Steven absolutely dominated west coast on Saturday afternoon. This monster score gives him the highest amount of total points for the year, overtaking fellow Saint David Armitage. If you had been told prior to the season starting that after 8 rounds the top 2 scoring players were saints… you'd probably make sure you picked Montagna and Riewoldt. But 8 rounds for 959 points at an average of 119.9, with a low
est score of 92, Steven has to be creeping into top 8 mid consideration.
399- An then there was one. Dustin Fletcher is likely to play his 400th game this weekend against Richmond in the dream time game. Throughout his carreer he has had:
4535 Kicks
1379 Handballs
1749 Marks
494 Tackles
71 Goals
For a lazy 23347 Dream Team Points, at an average of 58.51.
To put this in perspective, the original DT Pig Dane Swan, long time dream team royalty has a career average of 104.8 and reaching the end of his career has only scored 25584 career dream team points, not that much more considering. Pig #2 Tom Rockliff has merely 10901. Dustin would definitely be up their for career DT.
Dustin's Dream Team peak was in 2007, when he averaged 84.1 across 19 games, which to be honest is the kind of scoring i wouldn't mind in my back line right now. Hopefully he follows in Kane Cornes footsteps and manages to ton up in this incredible milestone game.
507-Combined points from the "Big 4" at Freantle in their smashing over the Kangaroos at Domain Stadium on Saturday night. If any dockers fan was lucky enough to have Neale (151), Barlow (124), Mundy (121) and Fyfe (111) in their team, then they would have had a very productive fantasy night. Perhaps we have to start considering North Melbourne as a team that leaks points…
2385- The big scores are back, and Andrew Fitz, coach of "Not Guilty" cashed in. With his six premium midfielders averaging 129 between them this week (led by Steven (166) and Pendlebury (141)) he was always going to score well. He also managed to play Vandenberg (128) and Kolodjasnij (108) despite many teams having aleady traded them out. Add big scores from popular picks Jacobs (130), Swan (123), Mundy (121) and Dahlhuas (113) and you have the recipe for a monster score. However it wasn't all smooth sailing, as he fielded the two low scoring mid rooks (Cripps 59 and CEY 56), w
hilst Bontempelli (45), McIntosh (69) and Talia (64) ruining his otherwise perfect Sunday.
2655- Coaches that will be looking for a replacement for injured Sun Dion Prestia. After coming off mid way through the first quarter with knee problems, his coaches were dreading the inevitable "live cross" to the boundary commentator, where it would be announced he was subbed out of the game on 12 points. Luckily for his owners, he played out the game for a respectable 81, mostly thanks to a 39 point 3rd Quarter. The obvious option is a 42K "downgrade" to Tom Rockliff.
Well that's it for this weeks numbers. If you have a recommendation for the article, a number of your own or just want some advice on this weeks trades, then be sure to leave a comment below. I'll be back here next Monday night, and until then we can only hope next weeks article features 200- Points scored by Tom Rockliff.