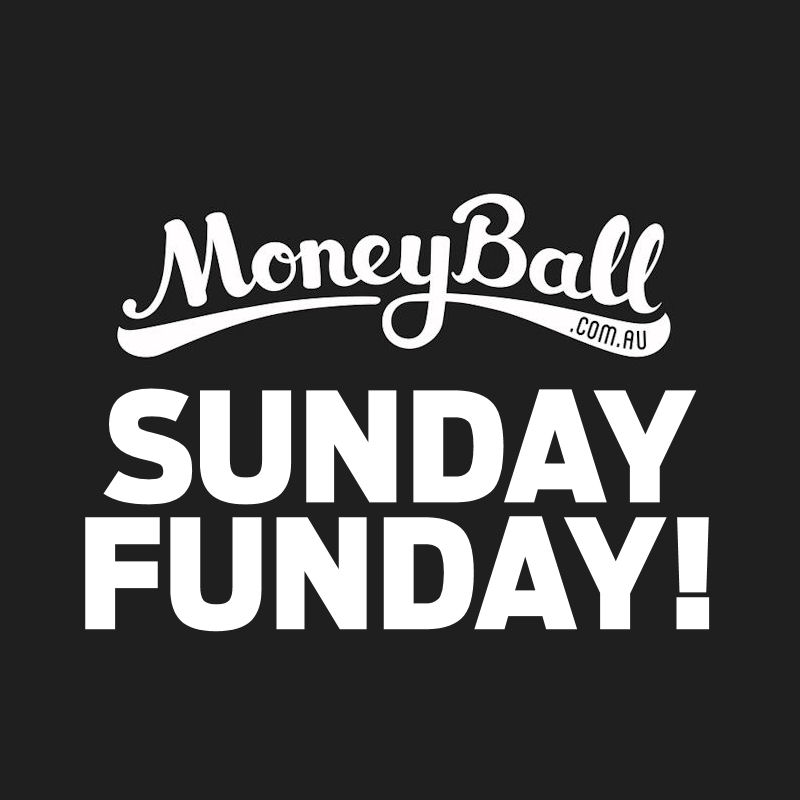 There is a new fantasy player on the block; Moneyball.
We have an affiliation with this great new game where you play against like minded people in shorter style of fantasy footy.
SATURDAY SLAM!
Take us and other community members on in our special Saturday league. We have joined forces with other fantasy sites and Moneyball to have the biggest ever contest. 500 places, $10 entry and $4.5K up for grabs.
SUNDAY FUNDAY!
We have a Sunday league happening. 100 person, $10 entry and $900 in prizes. Enter now.
POINT SCORING
Goal 6 pts
Behind 1 pt
Kick 3 pts
Handball 2 pts
Mark 4 pts
Tackle 4 pts
Clanger -3 pts
Free For 3 pts
Free Against -3 pts
Hitout 1 pt
PICKING YOUR TEAM
Prices are a little different to what we are used to in AFL Fantasy. In your salary cap of $60,000 you need to choose 9 players (2 forwards, 1 ruck, 4 midfielders, 2 defenders).  Be smart with picking your team as there are plenty of bargains to help you fill your squad at an average of $6,667. Prices will change after round four.
Sign up and get all registered to take on us in some different games. Just search up DT Talk and you will find a couple of different options each week.
We will add more contests when others fill up.
* 18+ only and please gamble responsibly.