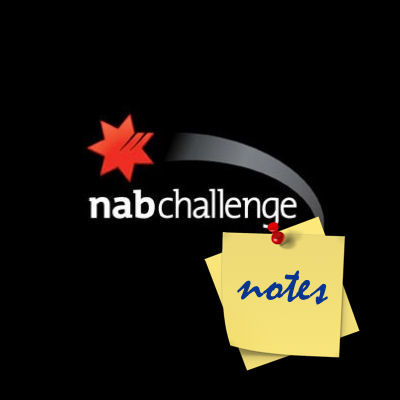 We'll update each game of the weekend with our notes from them.
Hawthorn v Collingwood – Aurora Stadium
Thursday 26 February – By Warnie
Click here for DT Live stats/scores.
We had quite a few froffs watching the game last night (thanks AFL Tasmania) and there was plenty of AFL Fantasy discussion.
We shook our heads all night and repeated "don't get sucked in" when Patrick Karnezis (FWD $197,000) booted 3 goals to rack up 89 fantasy points. In his 81% TOG, he was able to take 5 marks and have 15 touches. Steele Sidebottom (MID $612,000) was the best Pie with 90, going at 1.2 points per minute. This helped reinforce Roy's call of Sidebottom scoring more points than Pendles this year. He is now taking bets on that. In another breath, he was keen on Alex Fasolo (DEF/FWD $366,000) who had 75 points… I guess that was the beers talking. On everyone's watchlist last night was Nathan Freeman (MID $174,000). The second year player had 44 points from 53% of game time. Another who went at a good points per minute was Levi Greenwood (MID $576,000). I think it's too much to pay and I won't touch him, but he enjoyed 66 points from 54% TOG. You could get a bargain in him for elite.
For the Hawks Jed Anderson (MID $172,000) was fantastic top scoring for the evening with 97 points thanks to his 26 disposals. If given the opportunity – and no vest – then he is a lock! In his five games in 2013 he wore the vest twice. Definitely needs to be on the watchlist. Jack Gunston (FWD $469,000) took 7 marks to go with his 2 goals. Will Langford (MID $392,000) is definitely under-priced if he is given a free run through the midfield like last night. His 89 points came from 81% TOG.
West Coast v Carlton – Mandurah
Friday 27 February – By McRath
Click here for DT Live stats/scores.
Mandurah hosted the second NAB Challenge game of 2015, and the ground was in pristine condition as both teams had a helluva one-sided wind to contend with. The team sheet was noticeably lob-sided as the young Blues' outfit never truly stood a chance against the near-full strength Eagles outfit. The result was irrelevant, but there were plenty of fantasy results to discuss.
Starting with Carlton, the lack of possession hurt the entire team's stat-sheet as the highest scorer was Irishman Zach Tuohy (75). Noted rookies Patrick Cripps (MID $163k) was effective for 58 points from 62 minutes, whilst GWS import Kristian Jaksch (DEF $186k) played a good game – albeit not a particularly fantasy happy one (44 points). Other popular picks in Blaine Boekhorst (31) and Matthew Dick (34) failed to impress, whilst old Dogs Jones (38) and Tutt (22) never quite got going. Sadly, there were no other real notable performers for the Blues, however coming away with no injuries will please coach Malthouse upon his return.
West Coast on the other hand controlled the game from the opening bounce, with midfield gun Luke Shuey (95) and reigning Brownlow winner Matt Priddis (91) leading the way for the home side. Andrew Gaff netted the first NAB Challenge ton, with 100 points from 27 touches and 9 marks; and Sharrod Wellingham (MID/FWD $381k) played well in patches, getting plenty of midfield time and a respectable 59 points. Brad Sheppard (DEF – $377k) was the surprise packet for me, with his 99 points off half back and through the midfield second only to Gaff. With Waters' retirement, Shep could be a big riser in 2015. Other potential fantasy picks in Elliott Yeo (63) and Kane Lucas (51 from 67m) did okay without setting the world on fire. Finally, Scott Lycett (FWD/RUCK $410k) relished in the #1 ruck role in Nic Nat's absence, winning 28 hitouts and 77 points to suggest he could be a great option should Naitanui be on the sidelines longer than expected.
Brisbane v St Kilda – Burpengary
Saturday 28 February – By Crutton
Click here for DT Live stats/scores.
So during the afternoon, Warnie, Calvin, Roy, Douth, and Cam Gauder had a couple (and a couple more) froffies whilst watching the cricket – WHAT A FINISH BY THE WAY – and kept our eyes on the two NAB cup games. I'm sure you can imagine who Roy was keeping his eye on (mind you he always has some sort of eye on him – his phone background is a picture of Tom Rockliff (MID, $763,000) – think Fevola/Bingle). Rocky scored a mediocre 66 points from 82% game time, however Roy guarantees that this was because he just wanted new kid on the block Dayne Beams (MID, $609,000) and comeback king Daniel Rich (MID, $268,000) to get some limelight. Beams scored a solid 81 points and looked at home in the midfield, while Rich scored 59, a good return for his first game back. Both played 83% of the game.
Lewis Taylor (FWD, $373,000) and Dayne Zorko (FWD/MID, $498,000) both scored well, 83 and 73 respectively. I'm loving the look of Lewy Taylor as a late round pick in the draft format – the kid is a star. I think Jed Adcock (DEF, $409,000) is severely under priced in a defence lacking depth, and he played well, scoring a handy 67 points. The other man who will be a popular pick in all formats this year, Matthew Luenberger (RUC, $277,000), scored 43 points, but from only 59% game time – incumbent Stefan Martin did not play in this game either. Watch him carefully over the preseason.
For the Saints, Jack Newnes (DEF/MID, $464,000) should be locked and loaded in your team. 94 points, 79% game time, he even snuck forward and kicked a goal. Barring injury, he will be a top 6 back, without a doubt, come the end of 2015. Also had some inside word on him from some saints players last weekend – they think he is a potential star. LOCK. Leigh Montagna (MID, $518,000) is under priced given what he is capable of, and he did standard Montagna things – got 23 touches, was all over the park, and scored a very good 93 from just 74% game time. Jarryn Geary (DEF, $333,000) was the highest scoring player on the ground, with 101 points. If he does that every week he is a bargain at that price!
Others that have been mentioned over the course of the preseason, Jack Steven (MID, $491,000) (28 points from 35% game time), Blake Acres (MID, $166,000) (27 points from 68% game time) and Tim Membrey (FWD, $165,000) (26 from 83% game time) all failed to impress – although Steven was subbed off at half time, the saints are surely just protecting probably their best midfielder.
Anyone I've missed? Paddy McCartin looked good, I think he is just about locked for Round 1, and Jack Redden is just easing his way back into it. Discuss in the comments below. Give me a follow on twitter – @cruttonhutton for all things AFL in the lead up to Round 1.
Western Bulldogs v Richmond – Whitten Oval
Saturday 28 February – By Crutton
Click here for DT Live stats/scores.
The big news from this game is the knee injury sustained by young gun, Tom Liberatore (MID, $559,000). You've got to feel for the kid, it looks like it's season over. It's now up to up-and-comers Mitch Wallis (MID, $329,000), and Lachie Hunter (MID, $356,000), who both played well (77 and 69 points respectively) to take the reigns.
Jack Macrae (MID, $591,000) is a gun, and he scored 91 points from 86% game time. The other young bulldog I'm extremely bullish on, is Luke Dahlhaus (FWD, $494,000), who scored an impressive 82 points from 80% game time, and was usually in the thick of it. Keep an eye on him this preseason – the kid can play!
Giant (no pun intended) Tom Boyd (FWD, $192,000) competed strongly, and scored a serviceable 66 points, but I'm most impressed with his 93% game time. He will be lining up for the dogs in round 1. Ex-cat Joel Hamling (DEF, $120,000) scored 43 points from 55% game time – keep an eye on him, especially given his bargain basement price!
For the undermanned tigers, Anthony Miles (MID, $508,000) showed 2014 was no fluke – he is firmly cemented in Richmond's best 22. 90 points from 88% game time. Injury prone, but talented (don't we say this every year) Chris Knights (FWD, $291,000) scored 48 points from 71% game time, but he got through the game. I'm not sure exactly where he fits at the tigers, but watch him over the next month.
Nick Vlastuin (DEF/MID, $370,000) scored a Nick Vlastuin like 41 points from 88% game time – although keep in mind his supporting cast were nowhere to be found. The tigers did not play Dusty, Lids, Cotchin, Jack, Ellis, Conca… the list goes on. Not much to read into it from a tigers perspective.
Let's just hope we see Libba back at his best sooner rather than later.
Adelaide v North Melbourne – Port Lincoln
Sunday 1 March – By Warnie
Click here for DT Live stats/scores.
Nursing a hangover thanks to Douth, Crutt, Cam, Roy and Calvin – mixed in with watching the Aussies lose the CWC game and a night of watching Dave Grohl blow everyone away – I checked out the live stream of the game from Port Lincoln. Here's what I got from what I saw flicking between games and the full time stats.
Crow Brad Crouch (MID $524,000) racked up a game high 26 disposals to rack up 80 fantasy points. This was positive enough for those who have already locked in the young midfielder looking to pump out a bigger average in 2015. The only concern would be that this came from 94% game time and was handball happy (7 kicks to the 19 handballs). Eddie Betts (FWD $386,000) kicked four goals but don't let this sway you into picking him. All eyes were on Nathan van Berlo (MID $272,000) who played his first game since his Achilles injury. He only had 40 points to his name, but he'll be better for the run (as they say). 13 touches and a super goal in his 77% TOG may not look great, however there's still a lot of time until round one for him to get more footy under his belt. Unfortunately Tom Lynch was stretchered off after booting an early goal. He will be fine though according to the club.
On a whole, the Crows' numbers were pretty low despite them winning.
Majak Daw (RUC $260,000) top scored for the match with 90 points sharing the rucking duties with Daniel Currie. Goldstein didn't play. In his first game in his new colours, Shaun Higgins (DEF/FWD $430,000) played in the back half before moving up forward to kick three goals in the last quarter. 17 disposals helped him to 88 points. Kayne Turner (FWD $324,000) had some stints on the ball for 71 points. Boomer Harvey (FWD/MID $565,000) started in the vest and came on to knock out 62 points. Trent Dumont (MID $120,000) is a popular fantasy selection after a great year in the VFL. He played 57% TOG and had 30 points from 9 touches.
Gold Coast v Geelong – Townsville
Sunday 1 March – By Warnie
Click here for DT Live stats/scores.
It was a warm day in Townsville with the sub rule scrapped for the game. Former Hawk Mitch Hallahan (MID $345,000) showne some fantasy potential last year but he looked right at home for the Suns, knocking up 93 points from 74% TOG. He was Gold Coast's leading possession winner with 24 adding 6 marks and 3 tackles to his stat line. Zac Smith (RUC $366,000) shouldn't be written off as a midpriced ruck option. We were watching our Tassie boys Kade Kolodjashnij (59 points from 65% TOG) and Jesse Lonergan (58 points from 61% TOG). Pretty decent points per minute for their price. Nick Malceski (DEF $521,000) probably looks like an upgrade target for me – like most premium defenders. It might take him a little while to settle in, but with just 7 disposals in just over half a game of footy, I would want to see more than that if I'm paying those dollars.
Why haven't I (and many others) seriously considered Jimmy Bartel (FWD $562,000) as a premium forward option? He was on song playing as a midfielder with 26 touches, 6 marks and 6 tackles to total 110 points with just 72% time on ground. He would be a chance to gain DPP status during the year if he is thrown around a bit like last season. Harry Taylor took 10 marks to go with his 84 points from 87% TOG. Mitch Duncan (84 points from 77% TOG) and Mathew Stokes (81 points from 79% TOG) went at over a point per minute. Mitch Clark (FWD $156,000) played most of the game and while he was a little rusty putting down some marks, he booted two goals in quick succession and ended up with 48 points. He will be improving on that at get gets more games into his body.
Discuss your thoughts on the NAB Challenge in the comments.