The Fantasy Analyzer: Three AM Thoughts
Ben looks at an action plan to help you navigate the last few weeks of Fantasy.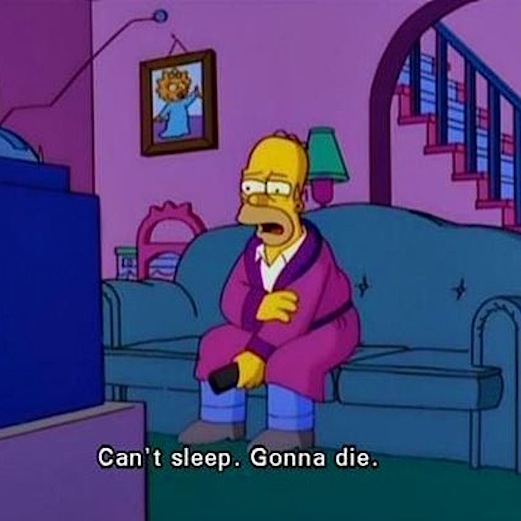 Being a fantasy coach is always difficult, whether it be the moment the game is opened and pondering your initial setup or months after it finishes and the inevitable backlash you are sure to cop from colleagues, trillions of thoughts will enter and exit your mind throughout this time frame. A few nights back I was considering how I possibly made the decision of going from Macrae (after his sub affected 69 against the Cats) to his teammate Tom Liberatore, effectively costing me 120 points over the past fortnight… Thats a bad trade! Having lost those points and now sitting in a poorer position because of it, I've come up with a step by step guide on how to edge the gap between you and your goals, thankfully thought up prior to that 3AM deadline!
Action Plan
Define who you are missing
This can be a longwinded statement, but having a key idea of who you don't currently own and there potential hurt factor can truly be the key between winning and being an also run. I'm currently a non-owner of Jimmy Bartel for one, and he has been ripping me to shreds in head to head encounters on a biweekly basis. Jimmy is now one of my higher priorities, because this is a clear place in which I am leaking points. Players like Kieran Jack, Jackson Macrae and Todd Goldstein are others who I think are big misses for my side at this stage.
Determine what and where you're going wrong
Largely this comes down to the clear under performers of your side, or in some cases, a very immediate and obvious lack of bench depth. Once again using my team as the example, players like Liberatore, Boyd and Beams are obviously impacting my ability to hit the heights that we are all desperate to achieve week on week. But as I suggested, bench depth, especially for the coaches vying for the prize is extremely important. Setting up with the likes of a Miles as opposed to a Langdon-type can have the potential to be a 50 point swing!
The next strategy and by far the hardest to truly swing the game back in your favour is picking that differential that defines you from here till that final siren in Round 23. There'll be a player that goes on a 110+ run from here on in that less than 5% own guaranteed. So choosing that player and backing him to the hilt is one of the more important things you can do, or as previously analogised 'risk it for the biscuit'!
Avoid rumours and innuendo
A safe way to play this game is to simply avoid social media, especially in the hot spot of a late Friday afternoon. Wait for the final teams to be named and treat this as the truth. Having read and been told numerous stories of people backing out of clearly thought out trades that they'd been brewing on all week, simply because they read that there was a late out just around the corner, only to have watched as the missed player outscores the chosen player by some times triple figure margins, can just about be the difference between a weekend from hell and enjoying your time off from your weekday based work.
Having been a stress merchant around this time in recent seasons, I've decided to change tact and so should you. Being calm and clear as you make decisions helps in any form of life and especially in fantasy football. Watch the games, walk the dog and spend quality time with your loved ones. It's stereotypical talk, but you'll see positive results!
So what do you guys think? Remember to give me a follow on twitter @B_Gogos and tune into AFL Fantasy Radio Live at 7PM this Friday! Ask questions using the #FantasyFM and we'll answer them in the lead up to the game and then continue with a fantasy commentary during the match! Good luck with all your fantasy sides this weekend!