Life without Ablett – Ep. 17, round 17
This week on NAB AFL Fantasy podcast, The Traders discuss the big issue of the Gary Ablett trade and his likely replacements along with the other dramas heading into round 17.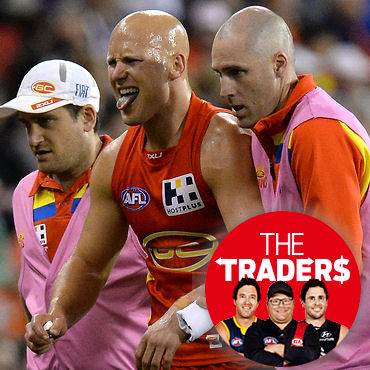 Over 130,000 NAB AFL Fantasy coaches collectively gasped when Gary Ablett dislocated his shoulder on Saturday evening. The superstar will spend at least three weeks on the sidelines. His replacement and what we do with the suspended Rockliff and Goddard is the main order of business for The Traders.
Click here to subscribe on iTunes.
Audio clip: Adobe Flash Player (version 9 or above) is required to play this audio clip. Download the latest version here. You also need to have JavaScript enabled in your browser.