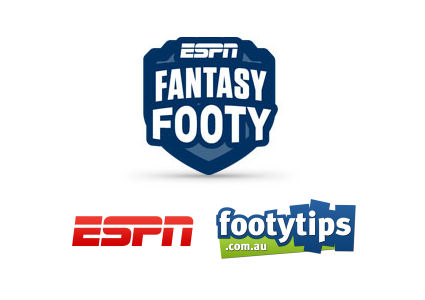 Coming into the all important last round, there are a few players that need to be on your radar as a possible trade in, or even to throw the C on. Here are the 3 players that I think you need to have this week!
If anybody is worth chasing this week, it's Steve Johnson who is having an awesome season. In the last 8 weeks he has not dropped below 100 and in fact, he has only been there twice for the season with worst scores of 92 and 94. He has been on fire lately with 132 and 143 in his last 2 and he is coming up against the Lions who he managed an impressive 129 on in round 13 at the Gabba. Stevie is at home this week where has scored 109, 109, 136 and a massive 156 in his last 4 games and I would not be at all surprised if he tops the scorer's table this week. He is very expensive at 13.30 but given he is only owned by 3.8%, he is worth every cent.
Everybody knows that I am biased toward "my boy" Tom Rockliff but since moving back to the midfield, he is arguably the form player of the competition. Since making the move 7 weeks ago, he has dropped under the 100 point mark on just 2 occasions with 95 and 97, to go with some thumping scores like 120, 134, 139 and 144. Last year he scored well vs the Cats with 117 and 136 which shows he is not daunted by the impressive Cats unit and I am expecting big things once again! He is priced at 11.70 and is very unique, only owned by 3% of the competition. Go Rocky!
If you have gone through the year without Dane Swan, it's time to bite the bullet and at least enjoy him for one week. His last 8 weeks have been phenomenal with scores such as 130, 131, 163 and 163 to go with 122 and 131 in his last 2. If that is not enough to convince you he is worth the big bucks, maybe the fact his form vs the Roos is brutal, will be enough to make you chase the cash. In his last 3 against the Kanga's he has produced 123, 162 and 148 making him the safest selection this week, and a lock in captain if you want to play it safe. He is priced at 12.50, but it could be a huge advantage given that almost 80% of the competition don't have him.
Good luck and thanks to footytips.com.au
It's been a really fun season and great to be involved in a game where there are a few different rules and trading strategies to play with!
Cheers,
Follow me on Twitter: @RoyDT