The Sunday Knee-Jerk – Round 4
DT is a fickle game. Fact is that you will rarely come across a team who dodges every bullet. One week somebody will be up and about, chirping more than their fair share. The next week they are getting rolled by the lowest scorer the week before. Join Matt as he brings us the knee-jerk for Round 4.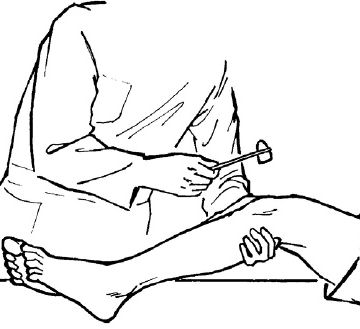 DT is a fickle game. Fact is that you will rarely come across a team who dodges every bullet. One week somebody will be up and about, chirping more than their fair share. The next week they are getting rolled by the lowest scorer the week before. Not in relation to a personal experience… Ok it is. I'm up and about this week! However I know what a few of you are feeling like so it's my job to knee-jerk for you! Don't worry, I'll just watch a half of Zorko playing and I'll be ready to fire! It's time to knee-jerk!
The Legend
There wasn't too many massive scores going around this week, however a couple clearly stand out. Birchall (154) has taken it to a new level so far this season. So much for him getting a forward tag from the dockers, he is on fire! His price is getting out of reach quickly so it is probably advisable that we wait until midway through the year to get him at a more affordable price. If he ever slows. The milestone man (or pig) Swan (130) is back, have faith in him! ANZAC day is next… OINK! Wines (101) is next level, amazing for a first year rook. Oh yeah some other guy did pretty well again also…
The Sunday Chop
Where to start, where to start… I know. Jack Viney (18). Just to confirm he wasn't injured. WTF?!? That's pretty shocking, I'm sure many had some 80's or 90's on the pine as well. It's a very harsh game! His status as a cash cow has been stripped from him and it seems it's time to give him the chop! JPK was sighted by some as a breakout player. However it does not seem to be, each of his disposals on the weekend averaged just over 2 DT points. Now there's your problem! Not a great DTer and when he isn't tackling, he struggles. Better options going around, definitely one to chop I reckon. The Hodge (51) trade was a bit of a wake up call also. They won't all pay off. Perhaps give him a week to rebound. Martin (58) also came crashing down to earth, hard. An amazing stat to come on him later. Oh yeah… Goldstein (69) is still Goldstein. The list is now adding as I write, Hanley (62) was ill tempered all day and has been benched with a knee problem. Was there any truth to the rumours? Perhaps there was after all, a possible chop if he's gone for more than 1.
The Clown
Simple. To the idiots that sit there trying to make our weekend one of sitting around nervously making sure none of our premiums are late withdrawals. Turned out they ALL played. Luckily I wasn't paying attention to half of them, some I didn't even know about until the final teams were out! Shows how much truth they have to them. Lesson learnt. Ignore them. More on this issue later.
What we've learnt
Usually if a team has a 76% kicking efficiency during a quarter they will go into the break fairly happy. That was the combined efficiency of both Melbourne and GWS during the 1st term, 37% and 39% respectively. That's as bad as it gets.
Never trust Dusty. Last week he broke his 2nd half hoodoo. This week he notched 48 in the 1st half. And 10 in the 2nd. Wow.
Twitter rumours have as much substance to them as a spacial vacuum.
Never get too cocky, you are 1 round from crashing back to earth.
Sideways trading is possible now, but your number 1 priority still has to be to cull the rooks. Viney is a prime example of single handedly ruining someones week.
Brisbane got way ahead of themselves in the pre-season, their effort was pitiful.
Daw is going to be the highlight reel from heaven. Naitinui originating from heaven.
I am not mentioning one man's name for the rest of the season, purely out of bitterness at my stupidity and reluctance. He is formally known as 'hewhomustnotbenamed' in this article. I'm sure you can guess who…
The Eagles team could have been replaced by the half time Auskickers in front of goal. The results wouldn't have been much different.
West Coast actually staged their pre-season and journeyed off on a 3 month trip around the world, planning their Premiership Mad Monday celebrations on the go.
From a live view I can honestly say Judd does a great Voldemort impression.
Juddy chicken winged Ratten's career, now he's relieved a pressure point without the captaincy. Malthouse has been warned to cover his eyes if anything goes wrong…
This game sh*ts me
Not much sh*ts me this week, however there was one small thing. Rookies. The most unpredictable sons of bitches to ever walk the planet. Whitfield is your prime example! I am doing my best to get my decisions right, and I did this week. The game becomes more about luck than skill at times, especially early in the year. One bad decision can cost you your week! And that's why this game sh*ts me.
The other bits and pieces.
It's been much hyped, but the twitter rumours were flying around all over the place. The simple fact is that if a player is named in the team on Thursday night, he is going to play. The only kind of late withdrawal we ever see is that of a warm up injury, which wouldn't occur more than 2 hours before bounce down. Unless your Fyfe. So sit back and relax during the week, and wait until Thursday. If you team is seeing green lights, then your go! I managed a massive 2154 this week, so I'm up and about! Let's see how long that lasts… Good luck with all your trades and let's hope all that failed (Most. Most that failed.) this week can bounce back! Cheers.
If you enjoyed my raging and want a hittable punching bag when sh*t goes tits up, follow me on twitter @MattCraigDT. My views are honest, mostly helpful and occasionally entertaining! Also hit me up with any suggestions for who you thought were the Legends, Losers and Clowns, plus what you've learnt the past week. I value everyone's opinion!