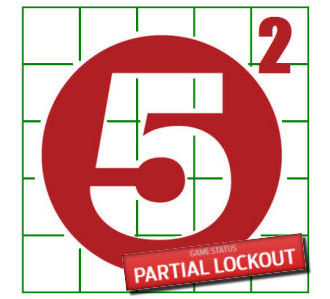 There seems to be a bit of a lull in proceedings… whether it is because of the AFL's stupid split round to start off the 2013 Premiership Season or that we're content with our teams until teams are announced, there just isn't much going on!
Today we bring you 5 Squared (Tbetta brought us some great articles like this last pre-season). We've got 5 of DT Talk's finest together to answer 5 questions that hopefully you will find interesting reading heading into the next partial lockout.
Be sure to give the guys a follow on Twitter: Dunny (@pkd73), Rainman (@RainmanDT), Tee Tee (@TeeTeeDT), Tbetta (@tbetta9) and Warnie (@WarnieDT).
HOW ARE WE LOOKING AFTER THE FIRST WEEKEND OF AFL DREAM TEAM?
DUNNY
My team is not sitting as well as I had hoped. I am happy with my structure but the performance of some of my "premo's" have let me down. Danger and Scooter Selwood certainly didn't perform as I had hoped but I am going to give them another week to show me what they are going to do.  Goddard wasn't up to what I wanted either, but I think he will come good.  I made a late change of Crouch out and Kommer in and on the field, very happy with that.  A 60 from a rook is more than acceptable.  I did put a VC on a guy just in case, however, that guy was Danger, so needless to say I am going to "Keep Calm and Lock Swan" for a big score on Sunday.  The rest of my guys, JJK, Cox and Heppell were serviceable.
RAINMAN
Team is looking really good. Happy across all lines. Goddard, Hepp and Cox were uninspiring, but it is only round 1. Will use the loophole this weekend on either Cotch or Gibbs.
TEE TEE
My DT's not going too bad, but not great either at 285/4. Bellchambers and Goddard were a bit quiet and Heppell was a touch disappointing after a massive start; Coxy was solid without really shining. No loophole for me – I'm happy to throw the captaincy on an angry Swan, who should hopefully belt out a decent score after copping more off/pre-season stick to fuel his fire. The standout was Barlow, who looked back to his rookie best in his second year back from that broken leg; he ran out all four quarters picking up possessions at will and at $495k is a relative steal for a 105-110 averaging MID. I am seriously looking at how I might be able to get him into M5 if he lights it up again in Round 2, or even M4 if my current selection spuds it. From a fan's perspective, the split round is such a drag… I hate not having a Sunday arvo/evening match to finish off a weekend of footy!
TBETTA
I'm pretty over the AFL at the moment to be honest. It's been a disappointing start to both my DreamTeam side and my West Coast Eagles, made worse only by the fact that we have to wait another 5 days or so until I can redeem some happiness through Gibbs and the rest of Tbetta Than You.
My attempt at the loophole was an all-or-nothing type scenario, putting my faith in Scott Selwood over Dangerfield. As we know, both failed miserably and if it wasn't for Josh Kennedy's eye-catching 99, I'd be absolutely gutted after having "one of my best pre-seasons ever".
I'm bracing for a low-scoring round, particularly with teams structuring up defensively so far in terms of assigning tags, rather than going head-to-head through the midfield where most the points are generated. The intensity is right up given that it's the first round, and we're seeing less DT points as a whole because of the hotly contested nature of the games so far. It'll free up in the coming weeks I'm sure, but be prepared for more lacklustre scoring this weekend.
WARNIE
I'm currently sitting at 395 after 5… which seems on par. My let downs were Patrick Dangerfield and the popular backline combo of Brendon Goddard and Dyson Heppell. Dean Cox didn't pull me the 100 I was expecting and was a waste as my loophole VC.  The most unique player in my side is Brent Stanton. He was the sole shining light of the weekend and hopefully we can see more performances like that across the year. I'm not going to stress or do anything stupid based on this first weekend. With every missed Josh J Kennedy pick, there is the Paul Duffield pick that I considered. It should all work out in the wash. Just need this weekend to come quicker… the split round sucks!
VOSSY SAYS THAT LEUENBERGER IS FIT, BUT 50/50 TO PLAY. HOW IS YOUR RUCK LINEUP SHAPING UP?
DUNNY
Normally in the ruck I am a set and forget kind of guy.  R1 for me was a no brainer.  Dean Cox was always going to be my first selected as he is every year.  R2 for me is currently Leuenberger.  At that price there is just too much upside.  His injuries do worry me but in the event he isn't named for Saturday then I will swap him for one of Longer or Zac Smith and then reassess when he comes back.  R3 and R4 for me are probably what everyone else has and that is Blicavs from Geelong and Currie from North.  Both of these guys will get game time and will go up in price.
RAINMAN
It was always Cox and Berger, but after not seeing Berger in NAB I brought Longer in. He will obviously play when Berger doesn't and will be an easy downgrade when Berger is firing. R3 is Blicavs, just for early coverage. R4 has always been redundant in my mind, and due to scarcity of rookies rucks this year, even more so. $89k no name fills that spot.
TEE TEE
Happy to avoid the Berger conundrum at this stage and watch him get a few games under his belt. I've run with a 1/0/3 RUC setup with Coxy in the FWD line in case there's any early ruck carnage. Just before the first partial lockout, I decided to bring Cox into the ruck with Belly, effectively playing Macaffer over Blicavs. I'm probably going to regret that as I think Blicavs suits the new ruck rules quite well as he has great natural athleticism. If he does as well as I expect him to (70s-80s), I'll persist with a gun/rookie ruck combo. The real concern is that the main rucks in all games so far (Belly, Jacobs, Cox and Griffin) looked absolutely spent after three quarters and I think that: (1) the days of the solo ruck are numbered; and (2) 95+ averaging rucks may also be a thing of the past.
TBETTA
The fitness part of that quote is encouraging, but not much else Vossy said impressed me in regards to Leuenberger. If I was a betting man, and I am, I would put my money on Berger having a game or two in the reserves before returning; he's just too underdone at this stage. And if he does play, he'll be a prime candidate for the vest surely, as we've seen clubs are unafraid to substitute their stars with Embley and Zaharakis so far.
My Ruck line reads like Cox, Leuenberger, Blicavs and Currie, so pretty vanilla. That R2 slot is far from locked, and if the Berger isn't named, I'm leaning towards trading him out for a Longer or Zac Smith type – for whom I kept enough cash in the bank for this exact scenario. I can then get Leuey back in once he's fit and firing, preferably before any price rise. After all, what are we going to use all these pre-upgrade trades for if not these type of injuries qualms?
Backing in Blicavs while Leuey gets back to full fitness is another option I'm considering, but it definitely has more risk factor involved and I historically like to keep it pretty safe with my side early in the season. And no, I won't be making wholesale structure changes because of one pre-season niggle – I'm going to back in my pre-season research on this one.
WARNIE
Certainly the bone of my contention this year. If you purchased the Cheat Sheet, you would see what my plan is… Cox/Leuenberger but if the 'Berger doesn't play, Longer comes in. Pretty simple. I am stressing out about this massively. In that other game, I have gone with two premiums… something I wish I could do here but after a whole six months of planning a side around a mid-priced ruck, I really don't want to change the rest of my team based on that. Who knows, if some  odd selection things come out this week I may follow my SC decision and whack in Goldstein instead and mix things up elsewhere. But it's still probably a 90% chance that Longer will play and I will sideways trade him to the 'Berger when he returns.
HOW HAVE YOU STRUCTURED YOUR TEAM THIS YEAR?
DUNNY
My strategy is pretty much Guns n Rookies.  My Backs are 3Premo and 6 Rookies.  There is just too many Rookie priced guys that are going to play back here.  There is a lot of cash to be made in the backline this year.  Midfield I am running with 5 Premo and 5 Rookies. This is the engine room and there are plenty of points to be had but also plenty of cash to be made.  Rucks as per above I have 1 Premo, 1 Mid and 2 Rookies.  Forwards was thin pickings in rookies this year so I have 4 Premos 2 Midfielders and 2 Rookies.  I normally avoid Midpricers but people like Josh J Kennedy were too good to pass up.
RAINMAN
Def: 3-0-5 It is where you need to play the rooks, solid scores with great JS… Any more than 3 premos feels like it compromises other lines.
Mids: 5-1-5 I have gone with the 2 greatest DTers of all time and what I believe to be their successors, Mini Swan (Beams) and Mini Gaz (Cotchin) taking a punt on Rich as has all signs pointing to Bang! Lucas is my midpriced punt and if he goes pear shaped becomes best bubble rook, but confident he will do well.
Rucks: 1-1-2 Cox is a no brainer. Longer has better JS than any of the rooks and similar scoring potential, will stay there until Berger is back and playing the right footy.
Fwds: 4-1-3 I was initially running 5 premos and Karnezis here, but think Macaffer deserves an on filed spot.
No cash left which I am not worried about, as I have the higher priced premos in every line, so I can downgrade for cash if I need to. 44 trades negates the need for big wads of cash in bank I believe.
My theory for the whole year is to start with the best and maybe a punt or two and will always have sufficient time and $$ to jump on whomever the boom player is.
TEE TEE
After a massive mid-priced debacle last year, I've limited myself to Karnezis this season. My structure currently stands at DEF 4/0/4, MID 4/0/6, RUC 1/0/3 and FWD 5/1/2. I've got Hanley in D4 as the Lions have favourable early fixtures and he's a flat track bully. After crunching the numbers between Danger, Scooter and JPK, I've stuck JPK in M4 for his consistency – he had just two sub-80 scores in 23 games last year and I expect him to improve on his 101 average. Bellchambers is my R1 gamble and while he didn't overly impress me last Friday, an average of around 85 is well within his reach. My FWD line is fully loaded with out-of-position players: Cox, Bartel, Zorko, Rocky, Dusty and Karnezis. With the lack of FWD rookie depth, this was a fairly obvious line to stack.
TBETTA
My structure was completely dependent on what rookies were available, and I've made a point to bring in the best, irrespective of position. This means that I'm rookie-heavy in defense and the midfield, and without on-field rookies in my forward and ruck lines – which is something that's never happened in any of my Round 1 squads.
Numerically, It's looking like 3-0-5/5-0-5/1-1-2/4-2-2 at this stage, and barring any catastrophes, that's what I'll limp into the full lockout with. I really wanted to pick mid-pricers in my DEF (Hibberd/Jacobs, etc.) and MID (Moloney) lines because I think that would have been the ideal way to go, but again it was a case of the rookies available largely dictating my structure.
I looked into some cheeky DPP links, such as Cox or Broughton in the forward line, but I shelved that idea in the end; I'll rely on the two trades per week to get me out of any unexpected issues.
WARNIE
I think I'm pretty stock standard really. In defence, I have 3 premium defenders, 5 rookies. Midfield, I have 5 premiums, 5 rookies. In the rucks I have 1 premium, 1 midpricer and 2 rookies and in the forward line I've gone 4 premiums, 1 midpricer and 3 rookies. I am pretty happy with this as it is really a typical guns n rookies strategy that has been quite successful in the past. I know there is a lot of value out there this year, but you're really gotta nail the right midpricers to get the real gain from it. Something I'm not confident on… apart from the token Leuenberger bargain and the hard to ignore NAB Cup form of Patrick Karnezis.
LOOKING AHEAD TO THURSDAY'S PARTIAL LOCKOUT AND SATURDAY'S FULL LOCKOUT, WHAT SELECTION ISSUES ARE YOU WORRIED ABOUT FOR LOCKING IN YOUR TEAM?
DUNNY
Obviously I am worried about the rookies that I have selected not getting named.  However,I am pretty confident with them, the ones that I have picked are, I believe, in the best 22 at their clubs.  Vests are of course a worry and clearly we will know for Thursday night and the Bulldogs v Lions game on Saturday so I will be close to the computer for both of those games and ready to shuffle.  Putting Kommer on the ground means I can put two of my preferred rookies on the bench if they get the vest.  Of course my main selection worry is with Leuenberger.  If he isn't playing then Longer must be first ruck.
RAINMAN
My only concern is if Lucas is named as sub.. If so I will downgrade him to Koby Stevens and pocket the $50k. Comfortable with the rest.
TEE TEE
Four playing MID rookies is causing me a fair amount of worry, especially with guns like Danger and Scooter having quiet games already. My last MID bench rookie spot is also undecided, with Anderson, Mitchell, Evans and Jones the final candidates. I hear the protests about not locking in Mitchell yet, but his superb tank and poor disposal might see him assigned to tagging or lock-down duties. Dusty is the only other query, especially since it was a toss of a coin between him and last Friday night's centurion, Matty Wright. Hopefully Choco has sorted the kid out and he gets back to playing to his potential this season.
TBETTA
My F8 position is my biggest worry rolling into the 2nd partial lockout. If Dwyer isn't upgraded and named (although my mail is that he will be), then Rowe is my preference as a RUC/FWD link with Cox rather than overpaying for a Patton type. Hopefully Dwyer gets a gig and it becomes a non-issue.
I'm a little worried about Kane Mitchell and whether he'll be upgraded and named – I think he's the perfect type of player for the vest as well, so that's consigned him to the bench for my side. Viney is another vest concern that we won't know about until after lockout, which leaves me with another 2 rookie spots to fill, and I'd rather they weren't subs.
Apart from the rookies and obviously the tricky Leuenberger situation, I'm pretty happy with the make-up of my side and I won't be stressing about any last minute Premium decisions on Saturday morning if all goes to plan.
WARNIE
The full lockout before the Lions and Bulldogs game will be a telling one. We'll probably know Leuenberger's fate before then, but that might be one we sweat on. Vlastuin is a fair chance for the Tigers vest, but we'll know that before the Thursday partial lockout. As with Sam Rowe who may now sneak into my F7 or F8 position as he'll be debuting this week. The gamble to start Macaffer may just pay off. It could mean I free up some dollars as I have Patton riding the pine there. Other than that… it's all the hope that on Sunday Wines, Mitchell (who I hope is upgraded), Stevenson and Pittard avoid the vest. Mitchell is the only one there that worries me. I kind of wish I had Kommer on the field now with Mitchell on the pine. Everyone else is looking pretty good. Bring on Thursday night teams!
OFF THE BACK OF McRATH'S BRILLIANT VERSUS THIS PRE-SEASON, HERE ARE SOME QUICK FIRE ONES.
DAYNE ZORKO v TOM ROCKLIFF
DUNNY – Rockliff.  Other teams are now well aware of Zorko and they will pay him a lot more attention.  Also Rockliff is underpriced if you ask me and I think Zorko is nearly fully priced and may suffer from 2nd year blues.
RAINMAN – Zorko. Amazing hunger for the contest. Nearly a 3rd of his points from tackles!
TEE TEE – Rocky (just!) because of his class and mooted return to the midfield.
TBETTA – Rocky. I have both, but Rocky was one of my first picked. Very underpriced on what we know he can do, and he's getting the midfield time that he needs to do it.
WARNIE – Rockliff. He's our boy, simple as that… but he has averaged 112 before! He's way unders.
SCORE: Rockliff 4, Zorko 1
BRETT DELEDIO v TRENT COTCHIN
DUNNY – Cotchin.  This was a close call for me.  I think that Cotchin is a jet.  I think he has a bigger ceiling than Deledio, however, I like Lids because of his consistency.  But Cotchin in a close one.
RAINMAN – Cotch. 10 tons in a row last year against the best taggers in the comp… Superstar!
TEE TEE – Deledio because he just runs all day and is unlikely to cop the #1 tag as often as Cotch.
TBETTA – Cotchin. I see Cotchin being the next Ablett, so I'm well and truly on Team Cotch. He is however a prime candidate for the Rockliff Effect, so I've overlooked him at this stage.
WARNIE – Deledio. Only because in the matches I have seen the two of them play in, Lids showed more 'DT' game… much more sluttier!
SCORE: Cotchin 3, Deledio 2.
JOEL SELWOOD v JOSH P KENNEDY
DUNNY – JPK.  But once again this is a close one.  I had Joel last year and was happy with him.  Joel's concussion injury risk and suspension risk worries me whereas JPK doesn't have that sort of history and is a chance to continue to rise in scoring whereas I think we know what we will get with Joel.
RAINMAN – Jelwood. Very underrated. Caddy and Duncan in Mids will help him.
TEE TEE – JPK because of his consistency… Again, just two sub-80 scores in 2012!
TBETTA – Selwood. I haven't seriously considered either, but Selwood out of the two for me. I like Sydney's early draw and I think JPK is a dead-set gun, but he's more of a SC type than a DT accumulator.
WARNIE – JPK. Purely because he has a great early draw and with 44 trades, I think he is a perfect candidate for some fixture trading… start with him and then offload to an underpriced premium who has a good run coming up.
SCORE: JPK 3, Selwood 2.
DAYNE BEAMS v SCOTT PENDLEBURY
DUNNY – Pendles.  He has the pedigree.  Beamer was great last year and I think he is a bit over priced and like Zorko I think that the other teams are now much more aware of him.  Pendles is pretty much an accumulator  and I am worried about Beams off a breakout year.
RAINMAN – Beams… Will not get any tagging attention.. Very close call though.
TEE TEE – Beams because he is a burgeoning DT piglet, learning from the master himself, big pig Swan.
TBETTA – Pendlebury is fantasy royalty and is definitely underpriced on where his 'career arc' was taking him before getting injured last season. Beams is a jet but I'll sit back and see whether the Rockliff Effect hits him or not before I consider jumping on mid-year.
WARNIE – Pendles is more underpriced thanks to injury last year, so that's why I would jump on him to start with.
SCORE: Pendles 3, Beams 2.
DUSTIN MARTIN v MITCH ROBINSON
DUNNY – Dusty… just.  I had both of these guys last year and I yelled a lot of abuse at both of them!  Robbo is more incosistent if you ask me, we know Dusty fades, but he doesn't tend to have complete shockers.  Whilst they are both fiery customers, Robbo is more likely to get rubbed out.
RAINMAN – Dusty. Robbo's forward app tagging roles look like they will still exist under Mick.
TEE TEE – Dusty because he has scope for improvement and he owes me a 90+ after Wright just tonned up!
TBETTA – Dusty. I think he is going to breakout one year soon, and I don't want to miss that explosion, so I'm on him at the moment.
WARNIE – Dusty. Both are loose blokes, but I think Dusty is less loose on the ground. A bigger tank will see him improve by at least 5ppg this year.
SCORE: Dusty 5, Robbo 0.
Thanks for reading. Discuss the 5 Squared questions in the comments.