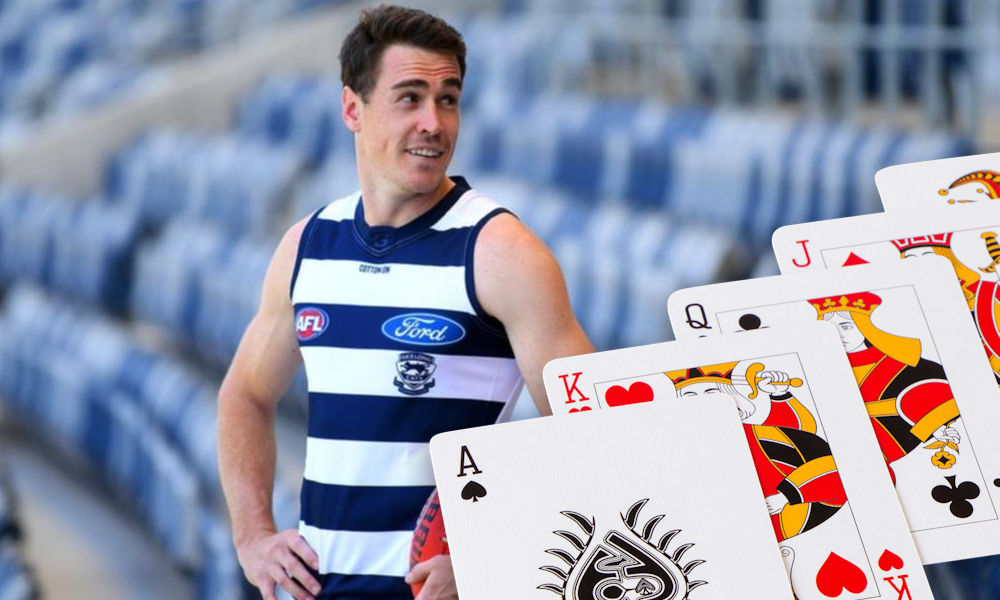 Name: Jeremy Cameron
Team: Geelong Cats
Price: $488,000
Bye round: 12
2020 average: 51.1
2020 adjusted average: 63.6
2020 games played: 17
Predicted average: 86
Draft Range: F6 or late bench pick up
Click here for 2021 Fantasy prices.
Why should I pick him?
Although key forwards are normally avoided in AFL fantasy, this year with a limited salary cap and limited rookies creativity is going to be key in selecting a good starting team. Jeremy Cameron offers us extreme upside and value for a variety of reasons.
Last season was a disaster for the Giants on field, a lack of midfield dominance and wasteful ball use hindered their scoring and ability to win games. With Whitfield moving to defence from half forward/wing and Coniglio, Taranto and Kelly all struggling with ball in hand, the Giants' forwards including Cameron struggled to impact. This resulted in an adjusted average of just 64 rounded, and four games without a goal for Cameron. Previously Cameron had boasted impressive numbers averaging 88, 78 and 88 in the three season's prior, impressive numbers especially for a key forward. Cameron also showed an equally impressive ceiling having five games over 130, roughly 1 in every 11 games he played, scoring power that is hard to come by in the forward line.
More importantly Cameron is where he wants to be and is in a strong side. Surrounded by Dangerfield, Duncan, Higgins and Smith, Cameron has some of the league's best kicks around him, an upgrade from the poor delivery he was getting last year. His pairing with Hawkins will also cause huge issues for opposition defences, creating space and time for both to move up the field to assist build up play and also stay home to kick goals. Cameron over his three high scoring seasons had 22 games of eight plus marks, showing his ability to get up the ground and get +6's.
Why shouldn't I pick him?
Unfortunately a week before writing this article news came out about Cameron injuring his hamstring, something that he has done before. However reports soon followed he trained the following Saturday doing a running session, this is a key watch over the pre-season to see how he is managed and if he plays any practise games.
With all key forwards scoring can be up and down, and although Cameron did boast impressive averages over three seasons, he did have 22 games below 70 out of the 56 he played, a concern that will likely continue in the new season. Although on paper him and Hawkins look good together there is an unknown how it will affect Cameron's scoring, further emphasising the need to watch them together in a practise game.
Deck of DT Rating.
Queen
Picking a key forward is always risky in AFL Fantasy but Cameron offers value. He is priced 24 below what he has done twice before and is with a far better team that boasts some of the best kicks in the league. He also has a dynamic partnership with Hawkins and may even get the third best defender when Dangerfield moves forward.
If you can accept the few average scores that will come with Cameron, then at 488k and sitting at f4/5 Cameron could be one of the picks of the season providing a high scoring ceiling for us and the value we need picking our starting teams.
FOLLOW US  ON TWITTER: @DTTALK for all thing AFL Fantasy (and more). Got something to say about the deck or AFL Fantasy in general? Join the conversation and use the hashtag… #AFLFantasy.